welcome
It's the start of a new year at Hogwarts! Our application is short and simple to ensure everyone can get to RPing without complication!
Who is online?
In total there is
1
user online :: 0 Registered, 0 Hidden and 1 Guest :: 2 Bots
None
Most users ever online was
396
on Thu Oct 21, 2021 7:49 pm
Credits
Skin & graphics made by Xaria. Photos used were sourced from Unsplash. The Switcheroo plugin was made by Monomer of the French Forumotion RPC. The Harry Potter franchise belongs to J.K. Rowling. All original characters belong to the respective user that made them along with their posts. No copyright infringement intended.
+66
Gemma Parkinson
Evelyn Grayson
Athena Lestrange
Astrid Eriksson
Faolan Finnigan
Lochlan Riddle
Maverick Cartwright
Lilith Lestrange
Cousin Skeeter
Mei Chang
Rose Granger-Weasley
Hermione Granger
Gabriella Riddle
Lakelyn Munroe
Amara Jordan
Dartagnan Lestoat
Lien Chang
Ingrid Grindelwald
Roxanne Weasley
Molly Weasley II
Albus Potter
Hazel Cartwright
Niamh Goldstein
Eleanor Huxley
Charlotte Huxley
Emerald Cartwright
Park Seok-jin
Blake Tyler
Carter Mason
Ethan Layton
Serena Snape
Lily Potter
Abeline Steele
Cassandra Sinclair
Pandora Carrow
Ashton Harrington
Aramis Lestoat
Savannah Harrington
Carina Malfoy
Ptolemy Rowle
Chase Campbell
Lukas Parkinson
Reed Jackson
Mackenzie Riddle
Andrea Ross
Siobhan Finnigan
Cernunnos Largo
Alayna Nott
Discordia Lestrange
Gawain Ripley
Cherry Darling
Jerome Estrada
Eloisa Morais
Thalia Tremlett-Chang
James Potter
Narkissos Jetson
Atticus Nott
Aquila Malfoy
Faye Phiera
Wade MacKenna
Hyacinth Macmillan
Louis Weasley
Deryn Thistlethwaite
Marilyn Grayson
Lazar Tremlett
Camille Voclain
70 posters
Page 17 of 17 •
1 ... 10 ... 15, 16, 17
First topic message reminder :

((Being RFish, posts are allowed, and encouraged, to be short and sweet! This post is just on the longer side for exposition purposes c:))

Camille was still against Lochlan's proposal to introduce a dueling system, so she decided to throw one big, supervised sleepover in the gym! Since Discordia had to be patted down, everyone would be patted down as they entered. Any drugs, wands, anything potentially dangerous would be confiscated until the end of the lock-in. As it was near the end of the week, students were told to grab their pajamas and anything they needed for sleep before coming to the gym following their last class. There'd be no regular dinner due to the nature of the event, so pizzas were being prepared in the kitchens. The gym was under a spell to magically expand to accommodate all of the safe, clean fun that would be in the gym from now to the morning hours! She thought this would be an excellent opportunity for all of the students at Hogwarts to find out how much they have in common with their fellow classmates; she wanted them to get along instead of fighting!

In the gym was a table full of light snacks and treats along with various non-alcoholic beverages that were warded against any spiking attempts. Various activities were set up throughout the gym such as wizard's chess, gobstones, skittles, ice breaker activities, and so much more! The gym was adorned in star-and-moon decorations and various soothing, colorful lights. This was going to be so fun! For the actual sleeping part, students would be divided by gender, so they'd sleep on the side of the gym that led to their appropriate changing room. Otherwise, house boundaries were virtually non-existent for this event to promote harmony and togetherness.

Stepping to her podium in cute, casual loungewear, Camille waved at the students and exclaimed, "I hope you're all excited for a whole entire night of safe, clean fun! Now that you're all in here, you are unable to go out until tomorrow morning. I hope we all use this chance to get to know each other and get along! Have fun!"
Mini Ava

:

Alias

:
xaria
Nickname

:
cami
occupation

:
headmistress
Age

:
33
sexual orientation

:
homosexual
blood purity

:
half-blood
Posts

:
150
Face Claim (posts)

:
Britney Spears
Favorite Subject: Transfiguration
---
Aramis watched her speed away, looking positively bored, as though he was just watching a passing train or something. His eyes moved back to the girl. She didn't have enough meat to her to truly be satisfying, but he was already considering having a taste.
"It's normally the female humans that do that. They get caught up in romanticising us, you see. The fools that they are. They think that one bite and a love story will come out of it."
He chuckled derisively, and moved towards the girl.
"Are you as foolish as she is? You don't look it. You look to be a higher class of human, at least."
He sneered closely at her.
@Astrid Eriksson
Mini Ava

:

Alias

:
Violet
Nickname

:
Aramis
occupation

:
Student
Age

:
75
sexual orientation

:
Pansexual
blood purity

:
Vampire
Posts

:
15
Face Claim (posts)

:
Owen Teague
After eating her pizza, she yeeted the box and plate elsewhere in the gym. Hopefully whoever it landed on is fond of grease.
Mini Ava

:

Alias

:
xaria
Nickname

:
andy
occupation

:
5th year
Age

:
16
sexual orientation

:
homosexual
blood purity

:
half-blood
Posts

:
96
Face Claim (posts)

:
Ashley Fink
partner image

:

Enid had spent most of the lock-in thus far hiding in the changing room when she finally resurfaced from one of the stalls.
"You suck blood? That's wicked..."
@Aramis Lestoat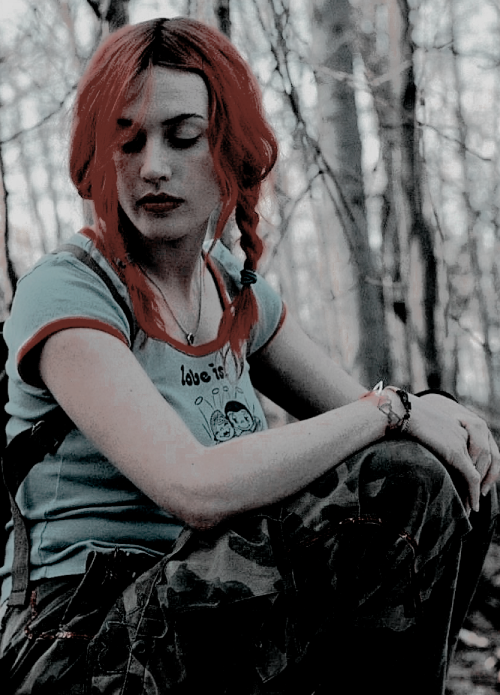 Mini Ava

:

Alias

:
Xaria
Nickname

:
Enid
occupation

:
Student
Age

:
15
sexual orientation

:
Bisexual
blood purity

:
Half-blood
Posts

:
4
Face Claim (posts)

:
Kate Winslet
Discordia slowly ate her pizza before folding up the plate to generate a sharper edge. She began going after one of her sisters.
"Fix... Fix... FIX!"
@Lilith Lestrange
Mini Ava

:

Alias

:
xaria
Nickname

:
discordia
occupation

:
6th year
Age

:
18
sexual orientation

:
homosexual
blood purity

:
pureblood
Posts

:
244
Face Claim (posts)

:
Krystal Jung
partner image

:

Lilith smiled at hyacinth, "That's good. I already had to pull my sister off of some poor Hufflepuff girl. I dont get why she thinks she has to fix everyone." As if on cue, her sister was now coming for her with a make shift plate shank. She snatched it out of her sisters hand and bopped her on the head with it, "Knock it off!" 
@Hyacinth Macmillan
@Discordia Lestrange
Mini Ava

:

Alias

:
Sydney
Nickname

:
Text
occupation

:
6th year
Age

:
16
sexual orientation

:
Text
blood purity

:
pureblood
Posts

:
38
Face Claim (posts)

:
Malese Jow
Blake smirked and chuckled to himself, "Wet noodle." When she explained about what happened with Andy, Blake's face fell a bit. He was still a bit annoyed that the chick had been screwing with Lakelyn, "Attitude problem? More like raging bitch." 
@Lakelyn Munroe
@Cernunnos Largo
Mini Ava

:

Alias

:
Sydney
Nickname

:
Text
occupation

:
Text
Age

:
17
sexual orientation

:
Text
blood purity

:
Text
Posts

:
21
partner image

:

Page 17 of 17 •
1 ... 10 ... 15, 16, 17
Similar topics
---
Permissions in this forum:
You
cannot
reply to topics in this forum