Switch user:
---
Apr. 2021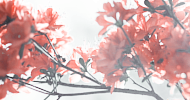 staff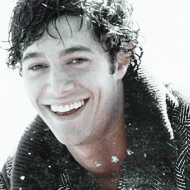 Head Admin Xaria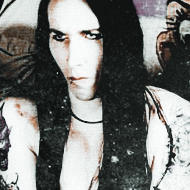 Head Admin Jules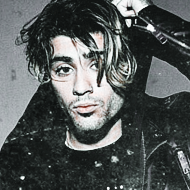 Admin Sky
Who is online?
In total there are
2
users online :: 0 Registered, 0 Hidden and 2 Guests
None
Most users ever online was
25
on Wed Aug 23, 2017 12:06 am
Credits
Site skin & graphics by Xaria. The Harry Potter franchise belongs to J.K. Rowling. All original characters belong to the respective user that made them along with their posts. No copyright infringement intended.
Suzi was hunting in the woods. She wore her hunting shroud. Sure, the Death Eaters were in control of the ministry, but she never was one for the politics around that. Besides, there was a deer here. The wild called for her at all times, magic truly happened there.

Suzi prowled as she saw the deer standing in bliss. Her condor skulking in the trees above. She drew an arrow and let fly. She got one of it's legs and as it toppled, her condor came in and stole the wand. It was firmly in his talons and taken to Suzi, the male panicked as the condor returned to begin tearing away at it's flesh. Suzi smiled and thought back to a hunt not that long ago. She found a mysterious creature that wasn't in the Kingdom Animalia. It closely resembled Arthropoda, but also had too many differences. Even better, it was intelligent. The best part, it was helpless seemingly disoriented and wounded unable to stand and the size of a man. It seemed so lost. Now, this man seemed to be under the paralysis of her arrow. The wild called for her at all times, magic truly happened there.

Then, the creature was so hopeless and lost Suzi couldn't help but examine, she came close and signaled for her condor to be slow in his process. It curiously began to peck at one of it's arm like limbs. Its appetite kicked in and began to eat away at it's arm. It screamed and wailed after a brief few seconds of struggling. Now, the man screamed and pleaded. All so despair filled, just as she loved it. However, it was disappointing she could understand the language he spoke in. She recalled to the creature from then. She didn't understand it, but she knew it was speaking. "I want to go home" "It hurts so much" "I have a family" "Please make it stop" "Help" Of course, she didn't understand it, she just loved to interpret the begging of her victims. The wild called for her at all times, magic truly happened there.

Now she was understanding what this man said and screamed, not as much fun to already know. She could tire quickly, so she signaled for her condor to slow. "You seem to be in such pain," Suzi hauntingly whispered as she fiddled with the wand her condor stole. "Once I am satisfied with your screams and pleading, then it'll all be over." Then after a brief pause the condor continued to burrow into the man's chest ripping and tearing its way through blood and flesh and muscle. The man's screaming and wailing came to it loudest and most despair filled, just how Suzi enjoyed it. She remembered what happened with the mysterious creature from before. She decided to avoid that happening again. The deer's lungs grew weak. Suzi pulled out her bow and arrow and drew it back. The deer tried weakly to convince her to stop, but she wouldn't. She let fly and ended its life with an arrow through his skull. The wild called for her at all times, magic truly happened there.

Suzi's condor had eaten only a little more, before perching on his master's shoulder. Suzi pet him seeing he was satisfied. She noticed a note in it's beak from the man. The huntress took the note and began reading it. The man had apparently been waiting there for an hour waiting for a girlfriend. She was amused by this. If he had let go of a hopeless love story, he might've still been alive. Almost poetic, he died waiting for love. Suzi had long abandoned the thought of loving humans. She began to walk away from the corpse recalling how her encounter with that creature ended. The wild called for her at all times, magic truly happened there.

She recalled to the creature from then. Her condor tearing away at its arm at a controlled speed. Its cries full of fear and pain. Suzi loved it and decided to add to the fear. "Where are you from?" She tauntingly asked the tormented creature. "I do wonder what you are." The condor was digging himself into the creature's arm, to which it screamed and begged and scowled. The huntress got closer to hear it even louder, to savor it. She breathed in ecstasy. Suzi looked at it's red blood spilling on the ground. She was so curious now. Perhaps she'd make it her pet. It would certainly be fun to keep a rare specimen like this around. She'd have to make sure it's muscle was intact at least. Suddenly, the air got cold. Suzi sensed it, something was coming. She glanced around unable to shake the feeling that something was coming. Her condor reared back and landed on his master's shoulder. She noticed the anger in the creature's face, but more promptly, she noticed how it's blood had frozen on the ground. The frozen blood was propelled towards her, she got out of the way in the nick of time, it pulled her hood down. It got stuck in the tree behind her. She felt something at that moment, but it quickly turned to amusement. She saw it's look of disorientation and confusion, and laughed. It hadn't even known what magic was. She stepped forward and sent her condor back to it's arm. He approached it cautiously at first. "You know, I was considering making you a pet or perhaps dissecting you," She pulled out her bow and arrow and smiled. "But with that power, I clearly can't let you live too much longer." The condor started tearing at the creature's arm with more speed this time. The creature screeched and tried to struggle away from Suzi and the bird, but to little success due to it's damaged leg. The wild called for her at all times, magic truly happened there.

She drew back the arrow and licked her lips. That's when she heard another voice not too far off. The condor flew back into the trees and Suzi dove into the bushes. She looked back and saw that in place of the creature was a human. Was she seeing things? Was she mixing reality and imagination? No, of course not, it had to be the same creature. Merely in a human's skin. Suzi knew what she saw. Not that she would speak of it. She'd keep silent of it, as she did all of her hunts. She eagerly watched as people tended his wounds. She wanted him alive and well for another encounter after all. He was carried off, and now it was time for Suzi to leave as well. Now she had done just another hunt, she waits for the chance she encounters that creature once again. Of course, like today, a hopeless soul every now and then doesn't hurt. Her world was one only of hunting, just a battle of predator and prey; the wild called for her at all times, magic truly happened there.
---
Permissions in this forum:
You
cannot
reply to topics in this forum