Switch user:
---
Apr. 2021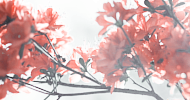 staff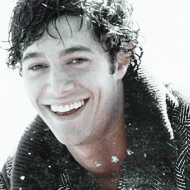 Head Admin Xaria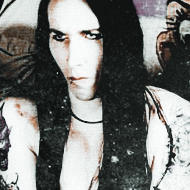 Head Admin Jules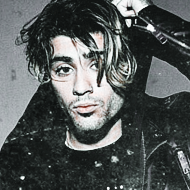 Admin Sky
Who is online?
In total there are
2
users online :: 0 Registered, 0 Hidden and 2 Guests
None
Most users ever online was
25
on Wed Aug 23, 2017 12:06 am
Credits
Site skin & graphics by Xaria. The Harry Potter franchise belongs to J.K. Rowling. All original characters belong to the respective user that made them along with their posts. No copyright infringement intended.
Pasi had been thrilled ever since her son got out of St. Mungos, even though it felt good that she was able to keep a close eye on him twenty-four seven. And she had been restless nights watching over her baby boy and had been mad that her daughter was not too thrilled about going to see her brother. She had decided that she would make up for those restless three months, and decided that she go to the roller rink and have some fun.

She wanted to consider it a women's night and there had been a music competition that night. The lady had entered the roller rink and before going skating, the lady got herself a cocktail, nothing better than having a drunken skate fest. Even though she knew her daughter would pick on her for it. Making her way to the bartender, she let out a smile. "I would like a cocktail, please," she said giving the bartender a small smile.

Alias

:
Sky
Posts

:
19
Blood Status

:
Pureblood
occupation

:
Healer
Sexual Orientation

:
Heterosexual
school

:
Hogwarts
Faction

:
Neutral
face claim

:
Kris Jenner
gif 2

:

St. Mungo's Staff Member

Min-ji had never been one to frequently go to Knockturn Alley, but the roller rink had become a bit of a guilty pleasure spot for her. Part of it was likely due to the fact it was one of the brightest places in Knockturn Alley; for all she knew, however, it was likely the brightest. She observed her surroundings hearing all sorts of chatter as "Funky Town" was being blasted throughout the building. Sighing, she noticed a bar and took a seat beside Pasithea finding it to be one of the few that wasn't occupied. She looked over to see it was her co. worker's wife. "Why, hi!" she greeted. "I didn't expect to see you here. How's things?"
@Pasithea Jetson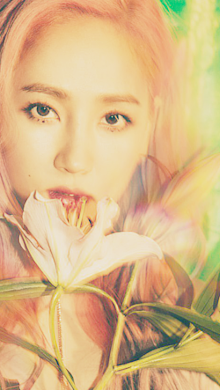 Alias

:
Xaria
Posts

:
16
Blood Status

:
Half-blood
occupation

:
unspeakable
Sexual Orientation

:
Pansexual
school

:
unknown
Faction

:
ministry
face claim

:
park ye-eun
gif 2

:

Ministry Worker

Pasithea had been swaying to the playing of the "Funky Town" which had caused her to sing. She wanted to let loose and not think about her children for a moment. She had received her cocktail as she began drinking it, and she continued swaying to the song knowing that she would end up getting drunk. Someone had gotten her attention, as she saw one of her husband co-workers was coming up to her. "Oh hello, dear," she said with a smile. "Things are good, now that Narkissos is out of St. Mungos," said the women as she decided that maybe she should get a drink for her husband's co-worker.
"Could you please be a doll, and get this girl a drink," she said as she motioned for the bartender. She wanted to help others have fun and also have some good fun herself. She had been singing the song, "Drinks are on me, Min-Ji."
@Baek Min-ji

Alias

:
Sky
Posts

:
19
Blood Status

:
Pureblood
occupation

:
Healer
Sexual Orientation

:
Heterosexual
school

:
Hogwarts
Faction

:
Neutral
face claim

:
Kris Jenner
gif 2

:

St. Mungo's Staff Member

She smiled hearing Pasithea's response. "I'm glad. I know Harrison had been quite upset that he wasn't able to visit him as much as he wanted due to work," Min-ji said. "I'm sure he's quite relieved that Narks has recovered enough to return to school. I was quite worried when i had to take him to St. Mungo's myself. It's not everyday there's a call to deal with the use of Unforgivables at Hogwarts..." Min-ji sighed before perking up. "Never mind that!" Her eyes widened when the other said drinks were on her. With a chuckle, she stated, "That is very nice of you. I suppose some wine wouldn't hurt. I don't have tomorrow off, so I'm going to try to avoid the possibility of taking a hangover potion in the morning."
@Pasithea Jetson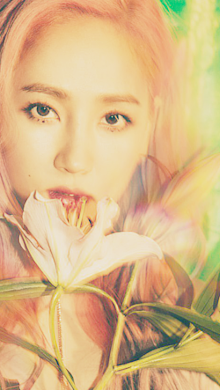 Alias

:
Xaria
Posts

:
16
Blood Status

:
Half-blood
occupation

:
unspeakable
Sexual Orientation

:
Pansexual
school

:
unknown
Faction

:
ministry
face claim

:
park ye-eun
gif 2

:

Ministry Worker

---
Permissions in this forum:
You
cannot
reply to topics in this forum