Switch user:
---
Apr. 2021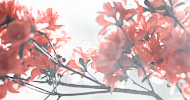 staff
Head Admin Xaria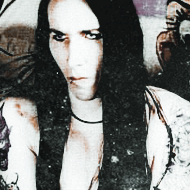 Head Admin Jules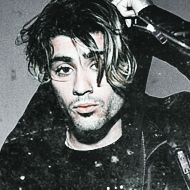 Admin Sky
Who is online?
In total there is
1
user online :: 0 Registered, 0 Hidden and 1 Guest
None
Most users ever online was
25
on Wed Aug 23, 2017 12:06 am
Credits
Site skin & graphics by Xaria. The Harry Potter franchise belongs to J.K. Rowling. All original characters belong to the respective user that made them along with their posts. No copyright infringement intended.
Name: Valeriya Romanova Alexandrova
Nicknames: Val
Titles: none
Date of Birth: 08.07.
Age: 27
Blood Status: Halfblood, 1/2 Veela
Hometown: Moscow, Russia
Current Home: Moscow, Russia
Nationality: Russian
School: Koldovstoretz graduate
Sexual Orientation: Heterosexual
Wand:9½" hazel, with a Veela hair core, rigid
Hair Color: Blonde
Hair Style: Long and wavy
Eye Color: Blue
Body Type: Athletic
Height: 170cm
Other Distinguishing Features: none
Clothing Style: Formal, dresses and high heels
Some would say that she is still fighting with her demons from the past but victory light against the darkness isn't even close.
When her mother died, Valeriya didn't even get a chance to get over her lost. Just a month after her mother died, in the house came new woman, it looked like if her father wants to replace her mother and that made Valeriya sad and more than anything else, angry. Valeriya hated Ivet and she was saying that often to her.
But the problem was the fact that no one seemed to care about what she had to say, everyone considered that she was just an affected child who would be better because that was what the children are supposed to do: to be better.
But Valeriya had never got better. From the cheerful, open and happy child, she became the robot without emotions, the person who was looking at the life going on while she was standing at one place without any chance to start moving again.
She tried everything in order to start feeling like she was alive again but nothing helped her. She became a person who doesn't trust anyone once she realized that it was her fault, she was naive and trusted to everyone and then, her father hurt her, even if he said he would never do that. And her mother died, even if she promised she would never leave her.
Once she ran away from home, she had a chance to start her life again. She became the manipulative and cold person, who will do anything for herself and wouldn't even blink if she needs to hurt someone in the process. That is how she learned how to get everything she wants.
But she doesn't let anyone to see how she really feels. At the work she is professional, but always with the smile on her face and ready to help to others.
Father's Name: Roman Antonovich Alexandrov
Age: 70
Blood Status/Species: Pureblood
Occupation: Former economist in one Muggle's company
Status: Alive
Mother's Name: Valentina Pyotrovna Alexandrova (nee Ivanova)
Age:
Blood Status/Species: Veela
Occupation:
Status: died because of long distance splinching
Siblings none
Children: none
Spouses/Partners: n/a
Pets: none
Other Key Members: Ivet Matveievna Alexandrova (nee Vulchanova) / 65 / Muggleborn / Roman's second wife
[Valeriya was always the happy and spontaneous child.
That changed when her mother died when Valeriya was 8 years old. She was really sad and the worst part was the fact her father married again and the new woman came in their house only month after her mother died.
Valeriya saw that as betrayal and that was what affected her more than anything. She didn't get along very well with her new "mother" and she was really happy once she finally started going to Koldovstoretz.
Valeriya was the good student but without many friends. The problem was in her, she wasn't the person she was long time ago and she became the outsider, the one who enjoys mostly when she was alone with books in her hands.
As a child, she was really friendly but now even that changed because of her. She stopped trust people completely because she was sure everyone will hurt her once. So she was one of the best students because she was the one who would always study, even when others have a fun.
The problem was when she was going home during the holidays. That is where she was angry, sad and everything else mixed so she wasn't even sure what she really felt.
When she was 18, Valeriya ran away from home. Or it wasn't actually running since she was officially an adult when she decided to pack her close and move to the London.
Her father was angry so he froze her bank accounts so she was actually without money. But even if he didn't do that, she still wouldn't use that money because, if she did, they would be able to find her and she didn't want that.
Her friends gave her money so she can come to London and then she started finding various jobs so she can pay a rent for her small modest apartment. When she was 23 years old, she came back to Russia and started workind as professor at Koldovstoretz. At age of 26, she became a headmistress and finally, she was able to buy a flat for herself and start on her feets.
A paragraph that details your character's family history with an origin if applicable or just general information of how exactly they fit into the society they're in. Exceptions to this are if there isn't really a family history, nothing is known & your character is the only living member & estrangement. If without a history, one of those reasons must be stated in some way along with a small idea of what is known if applicable.

Alias

:
Nadia
Posts

:
1
Blood Status

:
Halfblood/Part Veela
occupation

:
Head of Koldovstoretz
Sexual Orientation

:
Heterosexual
school

:
Koldovstoretz
Faction

:
Neutral
face claim

:
Helena Mattsson
gif 2

:

Head of Koldovstoretz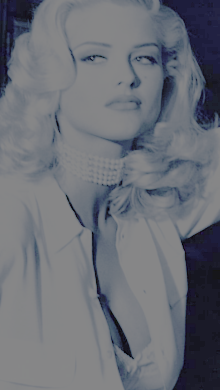 Alias

:
Xaria
Posts

:
23
Blood Status

:
Pureblood
occupation

:
minister for magic
Sexual Orientation

:
Bisexual
school

:
n/a
Faction

:
Death Eaters
face claim

:
anna nicole smith
gif 2

:

Minister for Magic

---
Permissions in this forum:
You
cannot
reply to topics in this forum