Switch user:
---
Apr. 2021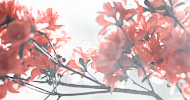 staff
Head Admin Xaria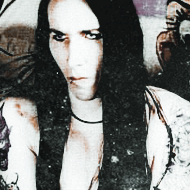 Head Admin Jules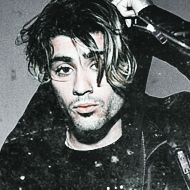 Admin Sky
Who is online?
In total there are
2
users online :: 0 Registered, 0 Hidden and 2 Guests
None
Most users ever online was
25
on Wed Aug 23, 2017 12:06 am
Credits
Site skin & graphics by Xaria. The Harry Potter franchise belongs to J.K. Rowling. All original characters belong to the respective user that made them along with their posts. No copyright infringement intended.
Idie was lying on her bed and she had grown bored. She snapped her fingers and a house elf appeared. She looked st the small creature and cleared her throat "go fetch colton darcell from lojal house" the elf then disappeared with a crack and she sat down on her bed as she waited for colton to arrive
Guest

Colton sighed as a house elf told him he was summoned to the head girl's dorm Idie must want him again. He wondered what it was this time. He got off of his bed and went over to the head girl dorm room. Knocking before he entered just as a sign of respect. Noticing her on his bed his hand went to the back of his head. "You called?" He asked he had been told that she was going to watch him though he really just wanted to be left alone as he had to study as well yet he was under the control of the Death Eaters due to the stupid fact that he was a developing seer? He wasn't even exactly sure what that was as he didn't grow up in this world.
Guest

Idie looked up as colton knocked and she spoke "enter" she sat up as he walked inside and she pushed her hair out of her face. She stood and walked over to him and took his hand and lead him to her bed. She sat down and pulled him down so he was sitting as well. She looked at him "how are you feeling?" She was assigned to look after him. So she had to worry about him and his well being "how are your powers developing?"

Guest

Colton sighed as he was forced to sit on the bed beside her. He looked at her he hated her as she was signed to watch him and well he just wanted out and was trying to figure out how to escape this life he was thrown into. He looked down at his leather bracelet and played with it ignoring her he didn't want to talk at the moment he didn't even want to be here he just didn't care he wanted out. He wanted to go back to the life where he didn't have to worry about powers or magic.
Guest

Idie sighed and decided to try and level with colton. She figured if he thought she was his friend he would open up to her "colton, im not a bad oerson. I was thrown into this life just as you were. My parents are death eaters. I have no choice" she reached out snd held his hand and gave him a look of pure innocense "I dont want you to hate me. I really want us to be friends"
Guest

Colton sighed slightly and looked at her. "I don't hate you I hate everyone else who ripped me from my family the life I had prior to being stuck here and being controlled. I hate not being free to do what I want to do. I just feel like I am a prisoner who is never going to escape." Colton hoped it wasn't a risk telling her this he wanted to trust her yet he wasn't sure if he could. She seemed to be in deep with the group he hated the most.
Guest

Idie could tell he was upset. She sighed and stood up "what is I you want to do? Or where do you want to go? Maybe if I go with you, the death eaters won hrt you. Because then you wouldn't be considered trying to escape " she gave him a smile and held her hand out to him
Guest

---
Permissions in this forum:
You
cannot
reply to topics in this forum