Switch user:
---
current time
Oct. 2020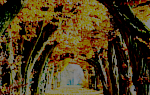 staff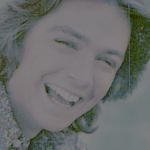 Admin Xaria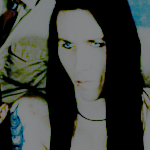 Admin Jules
Admin Violet
Who is online?
In total there are
6
users online :: 2 Registered, 1 Hidden and 3 Guests :: 1 Bot
Jenna Bishop
,
Raphael Krupnik
Most users ever online was
139
on Wed Jul 03, 2019 9:12 am
Credits
Site skin from Hitskin. Graphics by Xaria. The Harry Potter franchise belongs to J.K. Rowling. All original characters belong to the respective user that made them along with their posts. No copyright infringement intended.

Sorting Hat Song


Are you afraid of what you'll hear?
Afraid I'll speak the name you fear?
Not Slytherin! Not Gryffindor!
Not Hufflepuff! Not Ravenclaw!
Don't worry, child, I know my job,
You'll learn to laugh, if first you sob
Code:

Post here (post your character getting up as if they are about to get sorted by the hat, their thoughts, feelings etc.)

Top house pick: (what house do you absolutely see your character in)
Second house pick: (your runner up choice)
Last edited by James Potter on Fri Sep 06, 2019 3:19 pm; edited 1 time in total
Gryffindor Sixth Year





Alias

: Xaria


Posts

: 332


Blood Status

: Half-blood


occupation

: Student


Sexual Orientation

: Homosexual


Faction

: Order


face claim

: David Cassidy



Everything had been a wonderful blur since Summer had stepped onto the train that would bring her to Hogwarts. Though, none of it compared to the thrill she felt now as she stood in the hall waiting to be taken to be sorted into her house. There was a bit of fear, knowing that she would have to be up in front of all of the rest of the school. But the curiosity of the whole process kept that fear and worry at bay. She listened to everything that the students around her were saying, talking about what house they wanted to be in.

Being a muggleborn, she had no idea what the houses stood for. The other kids her age seemed to have some idea, though. So, she spent the short time that she waited for her turn listening to them. She heard kids with smirks on their faces boasting about how they would follow in their parents' footsteps and being sorted into Slytherin. She heard some students talking about Hufflepuff, Gryffindor, and Ravenclaw but she didn't know much about the houses. Only that she doubted that Slytherin was the place for her.

When it was finally her turn, she was led into the Great Hall and sat on a stool in front of everyone else. The hat was placed on her head and a curious voice filled her ears. The hat was so large that it covered her entire face but if it hadn't then the entirety of the room would see the look of wonder on her freckled features.

"How can a hat speak?" She whispered to the hat as it finished its song because she could think of nothing else to explain the voice she was hearing. The questions raced through her mind, led on by her own need to understand…

Top House Pick: Ravenclaw
Second Pick: Hufflepuff?
Ravenclaw Third Year





Alias

: Kacie


Posts

: 4


Blood Status

: Muggleborn


Sexual Orientation

: Heterosexual


face claim

: Luca Hollestelle



Thinking for a few seconds before shouting out RAVENCLAW is where you belong the house of knowledge
@Summer Callahan
Ravenclaw
Being a first year meant that he was going to be starting the best part of his life or so his mother always said that, but with her being gone he didn't really care where he went. So when his name was called he took his seat and the hat was placed on his head. He honestly could care less, his father was a Ravenclaw, his mother was a Gryffindor, wherever he was meant to go he would go to with no problem.

Top house pick: Either Slytherin or Gryffindor
Second house pick: Ravenclaw
Gryffindor Fifth Year





Alias

: Caroline


Posts

: 5


Blood Status

: Pureblood


occupation

: Hogwarts Student


Sexual Orientation

: Straight


Faction

: Neutral


face claim

: Bill Skarsgard



After sitting on the young man's head for not more than a second,
"GRYFFINDOR! The house of the courageous and brave is where you belong my dear son."
The hat said as the Gryffindor table cheered.
@Ezekiel Brydges
Gryffindor
Brandon had been in awe with how Hogwarts was and was trying his best to tune out his faher in his mind who he knew would be calling him a freak. He hadn't been scared to tell people just who he was and how he didn't care about being a muggleborn and knew that many kids had given him looks for being a muggleborn.

The boy had watched from the group of students the hat sort people and didn't get just how a hat talk and he saw that it didn't take long for the hat to sort students. The little boy shook his head and he had turned around and he said to someone. "How does a hat talk?" he asked with curiosity. Even if deep down it was amazing, but the little boy didn't know what to think.

Watching all the kids get sort, he shook his head, even if he thought it was interesting. But he knew his father would call this nonsense and even if his sister went through this before. It still didn't cross the old man's mind their gifts. It was no lie Brandon was nervous because he sure as hell didn't want to be in Slytherin where people would hate him. He spent his entire life being hated.

But Brandon soon heard his name called.

"Lockwood, Brandon"

The little boy gave people stares as he went up and took a seat, and he whispered. "How the hell can you talk, and anything you do please don't put me in Slytherin." he said with a sigh. Even if he knew that muggleborn didn't get placed there. "And I'm pretty sure I don't quailify, because I am muggleborn. So do your worst Mr. Hat." he said shaking his head.

Top house pick: Gryffindor
Second house pick: Ravenclaw

Gryffindor Fourth Year





Alias

: Marni


Posts

: 2


Blood Status

: Muggleborn


occupation

: Fourth Year


Sexual Orientation

: Demisexual


Faction

: Neutral


face claim

: Dylan Minette



"Not Slytherin but that is a noble house all the same, I sort on traits not who your parents were. But let's see now, I see more Gryffindor in you my boy though."
The hat said to the boy upon the stool. Before shouting out to the rest of the hall,
"GRYFFINDOR!"
@Brandon Lockwood
Gryffindor

---
Permissions in this forum:
You
cannot
reply to topics in this forum