welcome
It's the start of a new year at Hogwarts! Our application is short and simple to ensure everyone can get to RPing without complication!
Who is online?
In total there are
2
users online :: 1 Registered, 0 Hidden and 1 Guest
Cherry Darling
Most users ever online was
396
on Thu Oct 21, 2021 7:49 pm
Credits
Skin & graphics made by Xaria. Photos used were sourced from Unsplash. The Switcheroo plugin was made by Monomer of the French Forumotion RPC. The Harry Potter franchise belongs to J.K. Rowling. All original characters belong to the respective user that made them along with their posts. No copyright infringement intended.
+4
Hugo Granger-Weasley
Rose Granger-Weasley
Bill Weasley
Ginny Potter
8 posters
Ginny had been hugging, and crying on her Mum's shoulder now for quite some time. They were alone, at least, for the moment; and she felt as though she should get all her crying done now before everyone else turned up.

There was a lot to grieve. Fleur was dead, James was currently at St Mungo's in a terrifying state that a Mother should never witness, and Albus was missing. At least everyone else was safe, but that wasn't enough to have her sleeping through the night. She knew that the Ministry were trying their best to find Albus, but she had been involved - night and day - trying to find any shred of information regarding the whereabouts of her son.

"Seeing everyone... will be nice," She said, sniffing away the last of her tears and cleaning up briskly.


Mini Ava

:

Alias

:
Violet
Nickname

:
Ginny
occupation

:
Healer
Age

:
39
sexual orientation

:
Heterosexual
blood purity

:
Pureblood
Posts

:
23
Face Claim (posts)

:
Christina Hendricks
partner image

:

Order of the Phoenix Member
Bill had simply told his children that he would be at the Burrow and that they are free to go there when they feel like it. He really felt as if he needed his mother's love and some time with his siblings. He had lost the love of his life. He had also taken the life from somebody. All of these conflicting feelings stung a lot.
He apparated to his parents' house and immediately ran to Ginny.
"Are you doing okay, Ginny?"
The answer was quite obvious, but being the big brother he was, Bill couldn't help but ask.
@Ginny Potter
Rose was still sporting the bruises from her encounter with Hades, but otherwise she was in decent shape physically. How she felt mentally was a completely different story. She didn't know what to do, she didn't know what to say. James was in the hospital, she didn't even know what had happened to him or his condition. Albus was just gone, no one knew where he was. Aunt Fleur was dead. How did she process all of that? She wasn't sure. So, she just sat on the floor in the corner of the room, sniffling every so often as she tried not to cry any more. She had cried so much in the last few days and she knew her family had enough to worry about not to have to try to comfort her as well.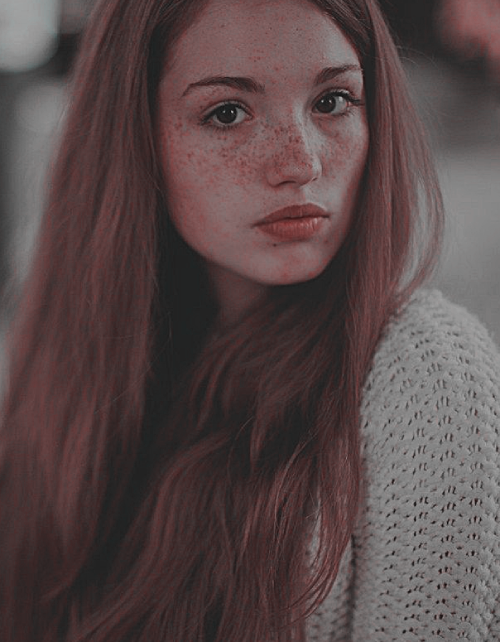 Mini Ava

:

Alias

:
Kacie
Nickname

:
Text
occupation

:
4th year
Age

:
14
sexual orientation

:
Heterosexual
blood purity

:
Halfblood
Posts

:
46
partner image

:

Hugo definitely wasn't like himself. Since arriving home from the train ride, he was a lot quieter than usual. He wasn't chewing on gumballs as much. He wasn't randomly spewing out Monkees lyrics. He just couldn't effortlessly be happy or cheerful as usual. It was as if he had aged fifty years within the span of a couple of weeks. Fortunately, his sister was okay. Her bruises would heal and her hair would regrow, yet Hugo struggled with trying to comfort her, if he even could. He shouldn't have been thrust in such a position in the first place.
Mini Ava

:

Alias

:
Xaria
Nickname

:
Hugo
occupation

:
student
Age

:
12
sexual orientation

:
he baby
blood purity

:
half-blood
Posts

:
213
partner image

:

Domonique hadn't left her room since it all happened. She couldnt bring herself to be away from family so she had been staying at shell cottage instead of her and javiers flat. She had considered just staying in bed again all day. But she also felt the need to be strong, for her mom. So she made her way to the Burrow and stepped through the front door. She saw her dad and immediately burst into tears.
Mini Ava

:

Alias

:
Sydney
Nickname

:
Dom
occupation

:
Text
Age

:
19
sexual orientation

:
Love is love
blood purity

:
Half-blood
Posts

:
271
Face Claim (posts)

:
Margot Robbie
Victoire had been going back and forth between Shell Cottage and Blackrock so her environment wouldn't be totally stagnated; she wished she had to studies to throw herself into after everything that had happened, but Niliton opted to give them a break so they weren't immediately forced back into lectures and labs.
She had come in after her sister. Immediately, Victoire pulled her into a small hug.
"Oh, Dommy!"
@Dominique Weasley
So I'm a little left of center
I'm a little out of tune
Some say I'm paranormal
So I just bend their spoon
Mini Ava

:

Alias

:
xaria
Nickname

:
vic
occupation

:
university student
Age

:
20
sexual orientation

:
bisexual
blood purity

:
half-blood
Posts

:
299
Face Claim (posts)

:
Peggy Lipton
partner image

:

Favorite Subject: Herbology
"Bloody hell..."

It was all sobbing in silence in The Burrow's kitchen. Fred could hear it from the living room, as he entered through the floo. Of course, it was understandable why it would be that atmosphere. Everything had gone to shit, really. He had been pretty strong through it all, only really feeling bad for the other members of his family.

Pulling up his trousers, he walked into the kitchen and looked between them all with a dubious sort of expression.
Mini Ava

:

Alias

:
Violet
Nickname

:
Freddy
occupation

:
Groundskeeper
Age

:
20
sexual orientation

:
Heterosexual
blood purity

:
Half-Blood
Posts

:
440
Face Claim (posts)

:
Craig Charles
Hermione was feeling a strong obligation to counsel and help her family through these trying times. She watched her relatives interact as she pulled out some markers and index cards.

"Maybe we can all write what we're grateful for..."
Mini Ava

:

Alias

:
xaria
Nickname

:
mione
occupation

:
guidance counselor
Age

:
41
sexual orientation

:
heterosexual
blood purity

:
muggleborn
Posts

:
124
Face Claim (posts)

:
Marianne Williamson
Favorite Subject: History of Magic
Similar topics
---
Permissions in this forum:
You
cannot
reply to topics in this forum