welcome
It's the start of a new year at Hogwarts! Our application is short and simple to ensure everyone can get to RPing without complication!
Who is online?
In total there is
1
user online :: 0 Registered, 0 Hidden and 1 Guest
None
Most users ever online was
396
on Thu Oct 21, 2021 7:49 pm
Credits
Skin & graphics made by Xaria. Photos used were sourced from Unsplash. The Switcheroo plugin was made by Monomer of the French Forumotion RPC. The Harry Potter franchise belongs to J.K. Rowling. All original characters belong to the respective user that made them along with their posts. No copyright infringement intended.
Scorpius was sat up in bed, drinking some hot chocolate that his Father had gotten him from the café upstairs. Now his Father was getting some rest himself, in the overnight visitor's beds. As much as he protested, Scorpius told him that he should get some sleep. He hadn't slept much since everything happened: one of his children was in hospital, the other arrested, and the other...
Perhaps it hadn't fully hit him yet that Aquila had been killed. Occasionally he would wake up in the middle of the night after dreaming of her; and it was always the same: Carina, performing the killing curse on her, before turning her wand on him. He awoke to his sheets completely sodden in sweat, and a loud, penetrating ringing in his ears that had him crying out for his Dad.
But despite him dreaming of it, and knowing it was true, he hadn't truly mourned her loss. He was in denial about it. It just... didn't seem real.
It was quiet on the ward that afternoon. Most of the patients were asleep, and Scorpius was feeling increasingly ill-at-ease. He just wanted some sound... a silly conversation, some careless laughter,
anything
.
@Rose Granger-Weasley
Rose had thought that Scorpius was dead the whole time that she had been imprisoned. She had been sure that the man who had taken her had killed him and it had been all her fault! She had made it out easily in comparison. All she had was a few bruises on her face and throat that were healing quite nicely and the chunk that had been cut from her hair. Luckily, her hair was thick enough that she could cover the spot up.
It had been a huge relief when she had finally found out that Scorpius wasn't actually dead. Though, she still worried since her mother wouldn't let her come to St. Mungo's to see him. What if he were in some kind of a coma or something and he never woke up? After all, they didn't tell her his condition just that Aunt Ginny was looking after him. And while she trusted her Aunt Ginny to help him the best she could, she had just wanted to see him with her own eyes.
Thankfully, she had been able to talk Fred into bringing her to see him this afternoon. She would have to do something nice for Fred after this. After all, he had truly been there for her through all of this. Even if most of their family ribbed him pretty ruthlessly, he had been there to keep her safe. But right in that moment, her thoughts were on Scorpius as she was shown to his room.
She hesitated for a moment outside the door before lifting her hand to knock on it softly then peeking her head in when given the okay. Once she saw Scorpius awake, though, it was all over. She flew across the room and flung herself at him rather ungracefully, hugging him as tightly as she could.
"Scorpius, you're really alive!"
It was all she could say through the tears that she couldn't stop. She felt like a weight had been lifted. He wasn't dead or dying afterall!
@Scorpius Malfoy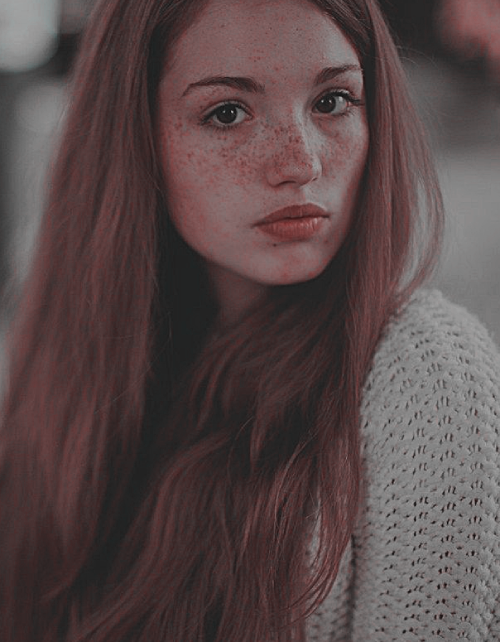 Mini Ava

:

Alias

:
Kacie
Nickname

:
Text
occupation

:
4th year
Age

:
14
sexual orientation

:
Heterosexual
blood purity

:
Halfblood
Posts

:
46
partner image

:

It was strange. For one, wild moment; he thought that he'd seen Rose peeking in through the ward.
He couldn't be too sure. He was thinking about her a lot, and sometimes his head played these strange tricks on him while he was still awake. Rose had been held captive by the death eaters: his Father had told him when Scorpius had asked a few days ago. He had been desperate to get better and see her again, but the healers said he wasn't strong enough yet to leave the hospital.
Then, in a fan of red hair and teary eyes, Rose had cried out to him and wrapped her arms tightly around his shoulders. She was really here? His eyes widened. She was! He could smell the familiar scent of her hair, as he weakly placed his arm onto her back, and leant his head against her arm.
"Rose..."
His voice strained, and his voice cracked. His nose began to sting as his eyes welled, and he sniffed.
"You're safe..."
He blubbered, crying with her.
"I mi-missed you, so m-much..."
@Rose Granger-Weasley
Similar topics
---
Permissions in this forum:
You
cannot
reply to topics in this forum