Switch user:
---
Apr. 2021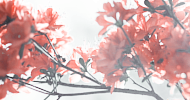 staff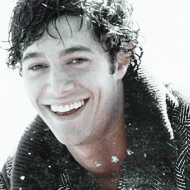 Head Admin Xaria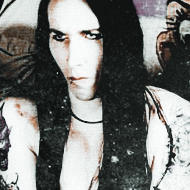 Head Admin Jules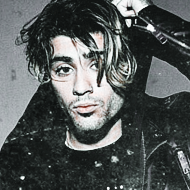 Admin Sky
Who is online?
In total there is
0
user online :: 0 Registered, 0 Hidden and 0 Guests :: 1 Bot
None
Most users ever online was
25
on Wed Aug 23, 2017 12:06 am
Credits
Site skin & graphics by Xaria. The Harry Potter franchise belongs to J.K. Rowling. All original characters belong to the respective user that made them along with their posts. No copyright infringement intended.
Dusk was falling. There were no signs of stars in the sky. All that could be seen was the moon that was slowly making its grand appearance as it did nearly every night. The temperature was dropping.
Minus one degree.
Minus one degree.
Minus however many more degrees.
That was always how it worked from the transition from day to night. Light and dark. Good and evil. It seemed simply trivial that these details in particular seem to stick out to poor little Ariana. It could be that she found herself outside longer than she thought. Maybe she just wanted to watch the sunset and retreat to her house's barracks. Whatever the case was, this night in particular made her feel uneasy for once.
She looked up at the sky from her position in the forest. Feeling goosebumps rise on her skin, Ariana began to shiver. She looked around. Nature was abundant but so vacant. It felt as if she was the only soul to exist; no birds were chirping, there was no rumbling to be heard from the bushes, and the wind was nonexistent. It was serene. Too serene.
Silence. It was too uncomfortable. What was she going to do? She had already found herself too deep in the forest. Was it possible she could find her way back to her school? Would everything be alright in the end?
Inhale.
Exhale.
It was going to be okay. There was still so much to do now that she felt more comfortable at Durmstrang. As comfortable as an outcast could get.
Getting up from her spot, Ariana observed her surroundings. She got out her wand and muttered, "Lumos." A bright light faded onto the tip of her wand. It was the best light source she could get besides the pale moon as the horizon was losing more and more of its color. Sighing, she pointed her wand at a tree and decided to go east. It felt as if it was the best she could do with all she had.
It wasn't like there were any stars to show her the way. It wasn't like she remembered how exactly she had reached her current spot in the woods. The only guarantee was that she'll make some sort of movement.
One step.
Two step.
Left.
Right.
Up.
Down.
She had gone nowhere except in a circle. What was the use?
Ariana decided to head west and keep going in that direction as much as she could. Maybe she'd get lucky and find someone who can help her back to school or find the way on her own. If only she could be that lucky.
"La la la," she sang to herself trying to put some life into her world.
Life. If only she could find one. She wouldn't be stuck in this predicament if she did.
Suddenly, she felt a tug on her wand.
She looked at what it was.
A crow.
The crow sang its song as it forced the wand out of her hand the perched itself onto a nearby tree.
Oh no.
Hours passed after finding herself stuck all alone in the dark. She got trapped in a pile of quicksand.
Squirming.
Fighting.
There was no one to hear her screams.
No one but the crow.
The crow who grinned as their deed was done. In celebration, the cow snapped her wand.
Poor little Ariana.
Ding.
Dong.
The crow sang its song hauntingly like a knell.
Pitter.
Patter.
The rain began to pour.
Life was born anew.
A short expiration
So young, so undeserved
The cycle of life
Nothing to understate
Everything to understand

Dreams, hopes, fantasies
All at a waste
Bubblegum hair no more
Innocence no more
A martyr that was not

Rejoice, rejoice
There is no strain
Only Peace

Mors misericordiae

Alias

:
Xaria
Posts

:
25
Blood Status

:
Pureblood
occupation

:
student
Sexual Orientation

:
Bisexual
school

:
durmstrang
Faction

:
neutral
face claim

:
leonie berthonnaud
gif 2

:

Deceased


Similar topics
---
Permissions in this forum:
You
cannot
reply to topics in this forum