Switch user:
---
Apr. 2021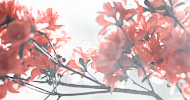 staff
Head Admin Xaria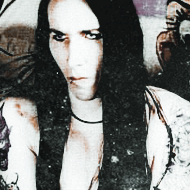 Head Admin Jules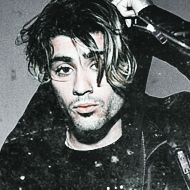 Admin Sky
Who is online?
In total there are
2
users online :: 0 Registered, 0 Hidden and 2 Guests
None
Most users ever online was
25
on Wed Aug 23, 2017 12:06 am
Credits
Site skin & graphics by Xaria. The Harry Potter franchise belongs to J.K. Rowling. All original characters belong to the respective user that made them along with their posts. No copyright infringement intended.
Name: Harrison Merlin Jetson
Nicknames: Harris, Harry
Titles: N/A (unless Auror counts for whatever reason)
Date of Birth: May 21
Age: 54 (Looks to be in 20s - yay decelerated aging!)
Blood Status: Pureblood
Hometown: Bristol, England
Current Home: Bath, Somerset, England
Nationality: British/English
School: Hogwarts
Sexual Orientation: Heterosexual/Questioning
Wand: Hawthorn, dragon heartstring, 7", rigid, lightly colored, elegant carving
Hair Color: Black
Hair Style: Long, wavy
Eye Color: Hazel
Body Type: Slim, sorta muscular, built
Height: 6'0
Other Distinguishing Features: A few scars on chest from Auror missions
Clothing Style: When not in work robes, goth clothes; trench coats, faux leather, latex, vinyl, lots of black
Harrison is someone who always wanted to stand up for what is right. His thoughts regarding light and dark were based off of his own experiences growing up during the First Wizarding World and part of his adulthood taking part in the war efforts during the Second Wizarding War. Shaped by those experiences, Harrison tends to be overcautious except for moments where he just doesn't want to care about anything. He would do absolutely anything that he considered just if it meant keeping his family safe as he doesn't want them to live in dark times. Due to being very vigilant,  Harrison is automatically suspicious of everyone unfamiliar to him; it wouldn't matter if they were new or just looked in his direction the wrong way. it is quite rare when he ends up trusting someone quickly to the point of being willing to defend them if need be. Due to his love for learning, he often reads books and keep up with the news in his spare time when he just wants to relax and often goes to clubs, mainly on Goth Night, when he wants to have fun with some friends. He is rather short-tempered although he has improved in controlling his anger when it comes to world events over the years. Subjects Harrison enjoyed when he attended Hogwarts were Transfiguration, Charms, Potions, and Arithmancy. He personally wasn't a huge fan of Divination as he felt as if most supposed seers were scam artists.
- Half-vampire; has repressed that side for decades
- How has those vampiric instincts not take matters into own hands yet????
- Was a middle child; has two sisters and one brother
- Was a Gryffindor in his time at Hogwarts; almost ended up in Ravenclaw
- Had no idea what he wanted to do for longest time, but he loved learning, so he pursued higher education and graduated with what could be considered a wizarding doctorate
- Decided to become an Auror after a while as he was pursuing wizarding doctorate as it became calling to him
- Met Pasithea around that time and rest was history
- Father of 2 children: Narkissos and Nemesis
The Jetsons had been in the United Kingdom for a long time which is estimated to be around the Norman Invasions. They are often considered one of the lesser known pureblood families due to not being a part of the sacred 28 and for not always being in the UK. Throughout times of war, they had often stayed neutral even when their lives was at stake. Despite them being more on the neutral side, they hold up the ideals of blood purity.

Alias

:
Xaria
Posts

:
44
Blood Status

:
Pureblood
occupation

:
auror
Sexual Orientation

:
Heterosexual
school

:
hogwarts
Faction

:
order of the phoenix
face claim

:
brandon lee
gif 2

:

Auror


Alias

:
Xaria
Posts

:
44
Blood Status

:
Pureblood
occupation

:
auror
Sexual Orientation

:
Heterosexual
school

:
hogwarts
Faction

:
order of the phoenix
face claim

:
brandon lee
gif 2

:

Auror

---
Permissions in this forum:
You
cannot
reply to topics in this forum