Switch user:
---
Apr. 2021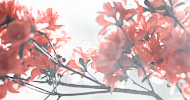 staff
Head Admin Xaria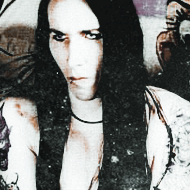 Head Admin Jules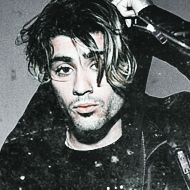 Admin Sky
Who is online?
In total there is
1
user online :: 0 Registered, 0 Hidden and 1 Guest
None
Most users ever online was
25
on Wed Aug 23, 2017 12:06 am
Credits
Site skin & graphics by Xaria. The Harry Potter franchise belongs to J.K. Rowling. All original characters belong to the respective user that made them along with their posts. No copyright infringement intended.
Lyra adored all of her siblings equally, but while she had a special bond with her brother, she loved to spend time with her sisters. It was early in the evening, and she had organised with the house elves to get together some of their favourite foods and set up the television that their mother had bought for them to watch. They didn't really use it often, but she figured that it would be good to have there just in case.

Her room was ready for them, and although they were usually forbidden from entering- she was the oldest girl, and therefore on principle had to have rules- she was happy for them to join her. She stepped out into the hallway, and yelled down the stairs in a sing-song voice, "Cressida! Cassiopeia!"
Guest

Cassiopeia was in her own room and was just sitting on her bed. She didn't really have much to do at the moment for sure. She was just wondering what she should to do there. Girl had spent most of her day on Diagon Alley shopping for school stuff but right now she was too lazy to unpack them all.

She suddenly heard her oldest sister calling her name. She wasn't sure what it was this time but girl decided to check it out. So that's why she stood up from her bed and walked out of her room over to Lyra's room. "Lyra, what is it?" she asked there being a bit of confused why she was asked to come here. Her oldest sister barely let her in her room usually.
Guest

Cress had been playing lacrosse all day long in the yards of Malfoy Manor, and had occasionally recieved remarks from her grandparents who said she was too much of a muggle lover. Leaving Cress to always roll her eyes, and saying I am not you. Then soon leaving her to be outside with her stick as she had saw it was beginning to start with early evening, Soon leaving her to go into the house which she sometimes dreaded, since she felt different than the rest of her family which sometimes she didn't not care about it.
Leaving Cress to go up to her room with her lacrosse stick, as she soon changed out of her practice gear, and into
a pair of shorts, a red tanktop with a dreamcatcher on it, and a pair of white vans.
. Cress loved her clothing, and soon got her phone from her dresser, and soon looked and wondered. Then soon she heard her name called and her sister, by her older sister.
Soon leaving Cress to walk to her sister voice, and soon she saw her sister, and she said. " Yes I was considered cleaning my equipment. But I knew i had to come, and so yes? " asked Cress with her arms crossed. Confused why her sister called her and wondered why both of them were called.
Then soon looking, and soon wondering why her sister called them, and she said. " I hope this is good since I would like to get my lacrosse stick cleaned tonight as well as my beater stuff, so I can practice tomorrow. " said Cress..
Guest

Lyra rolled her eyes at her sisters, both seeming so disinterested. She then smiled brightly and grabbed one of their hands in head of hers and pulled them into her room. "We have hardly seen each other all summer!" she said impatiently, "so we are going to spend the evening together while the rest of them are out." Once her sisters were in the room, she shut the door and turned to face them. "And you're both going to be happy about it," she added with a playful shake of her finger.

Admittedly, Lyra had been just a distracted as the rest of siblings, spending the summer studying and meeting up with the few friends that she had. But when she realised that Cressida and Cassiopeia were home while their parents and Scorpius were not, she pounced on the opportunity. "We used to always be together," she added, "just give me this one night of your time?" Her lips spread into a hopeful smile, suddenly worried that the younger girls would prefer to be doing their own thing that spending time with their sisters.
Guest

Cress had wondered why her sister had summoned her in her room, which was usually off limits and just hoping she wouldn't be scolded for being in her, when she had cleaning to get done, and she soon listened, and she said. " Well yeah, but we still have a month left, and I am sorry I take playing sports more seriously. " said Cress. Since she found sports was she released her anger, and played sports. Then soon looking, and she said. " Okay then, I hope this won't be something I regret. " said Cress with her arms crossed.

Soon looking, and saying. " I am sure we will Lyra. " soon looking at both her sisters. Then soon looking, and she said. " Yeah we only had each other, but now were all teenagers. And teenagers do their own thing, and we all grew apart, and now some of us play sports. " which true they used to always be together, but now they were older, and had their own things. Looking and nodding.

" Fine since spending times with my sisters is fun, and I guess I can wait till everyone is in bed to have the house elves help me clean my sports, with my help of course. Since teamwork gets things done quicker. " she said looking. Hoping her sisters would understand, and soon wondering and wondering.

Then soon looking, and she said. " We should be thankful that their is more girls than boys too. " said Cress with a smile.
Guest

Cassiopeia looked at both of sisters and really wasn't still sure what exactly older sister planned to do. Well it was basically true that they all didn't spend anymore any time together. "Oh well true that," she mumbled there. They all had their own things to do. Too be honest Cass didn't to do usally anything relly that important. Since her siblings were busy so she needed to do something too so, girl just ended finding something to do too. 

Cass wasn't sure how happy she was about spending time together but evening is still young. "Well let's see how it goes then," she said there with a small smile once she was in her sisters room what used to be always so off limits for sure.


"Oh well if you want so badly then we can give it go. Spending time together. I didn't to do right now anything really important anyways," she said there honestly and wondered what Lyra had now planned to do with them all together. She hoped i was something good.
Guest


Similar topics
---
Permissions in this forum:
You
cannot
reply to topics in this forum