Switch user:
---
Apr. 2021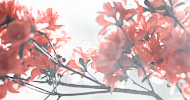 staff
Head Admin Xaria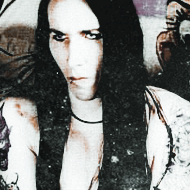 Head Admin Jules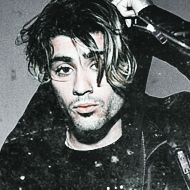 Admin Sky
Who is online?
In total there are
2
users online :: 0 Registered, 0 Hidden and 2 Guests
None
Most users ever online was
25
on Wed Aug 23, 2017 12:06 am
Credits
Site skin & graphics by Xaria. The Harry Potter franchise belongs to J.K. Rowling. All original characters belong to the respective user that made them along with their posts. No copyright infringement intended.
Dalia had her class set up for the lesson. Today they were going to learn about a poison, Bloodroot poison. She was more excited about teaching poisons then she was about teaching potions. Poisons she just found more useful as you can use them to attack a foe or kill someone without knowing that they are. She was not about saving others unless it was herself and to a lesser extent her daughter. She sat down at her desk as she waited for her victims (students) to arrive.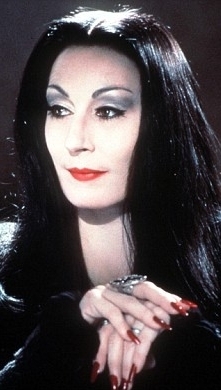 Alias

:
Jules
Posts

:
6
Blood Status

:
Halfblood
occupation

:
Durmstrang Instructor
Sexual Orientation

:
Heterosexual
school

:
Home Schooled
Faction

:
Death Eaters
face claim

:
Anjelica Huston
gif 2

:

Durmstrang Professor

Ariana entered class trying to be optimistic; she hoped the professor would be a kind professor, but that didn't seem likely because of how rigid the school happened to be. She looked over at the teacher and was unsure if she should fear her or not. Not wanting to get on her bad side, Ariana took a seat and waited.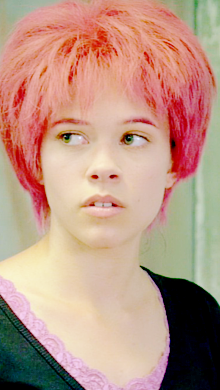 Alias

:
Xaria
Posts

:
25
Blood Status

:
Pureblood
occupation

:
student
Sexual Orientation

:
Bisexual
school

:
durmstrang
Faction

:
neutral
face claim

:
leonie berthonnaud
gif 2

:

Deceased

Mackenzie dreaded attending Potions and Poisons class. She hated being watched like a hawk by her mother for any mess up she may do. She always heard about it later that evening after lessons. She sighed and stepped inside. She looked up at her mother before quickly looking down and taking a seat. She looked at the board and couldnt help but smile a bit. Bloodroot. She knew this one.
Guest

Vlad was actually excited to see what they would be learning today in Potions and Poisons. He walked into the class and took his seat behind Mackenzie smirking a little as he pulled her hair slightly. He loved to bug her but that was mainly because he liked her. However he was scared to tell her his feelings. He looked at the front of the class waiting for the lesson to begin
Mackenzie narrowed her eyes when her hair was pulled. She grabbed her wand and quickly muttered a stinging jinx and sent it at Vlads leg "Im beyond not in the mood for you today, Lazar." She grumbled under her breath. She grabbed a hair tie off her wrist and tied her hair up into a pony tail before looking up innocently at her mother
Guest

Finn studied a lot when it came to learning about potions and poisons because it was cool being able to see what one could come up when mixing ingredients together. He entered the classroom to see that three other students were in the class, and he knew that there would probably not be that many students. Since the school's students didn't seem to care about learning, unlike some people who attended the school. He took a seat in the middle of the classroom, as he got his book and began to look at them with them as he tried to keep to himself.
Guest

Idie walked into class with Persephone and Blake by her sides. The three girls all chose seats in the middle of the class and sat down. Persephone and Blake began talking while Idie looked at the board to see the lesson plan. Bloodroot poison. She smirked a bit, she was fascinated by the idea of blood root.
Guest

Nina had mixed feelings about brewing potions and poisons. The main reasoning behind that had been, she felt that she had been more combat-minded. Even though everything else was still interesting in the school, but she knew that most of the professors in the school were not the friendly type of folk. She entered the class to see what other students had arrived before her and took a seat at one of the tables as she waited for the lesson to begin.
5.7 - Modig Fifth Year - Warrior Queen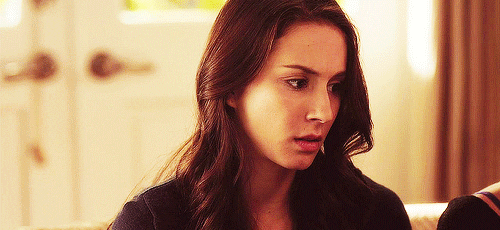 "She's got horns like the devil"

Alias

:
Sky
Posts

:
4
Blood Status

:
Pureblood
occupation

:
Student
Sexual Orientation

:
Heterosexual
school

:
Durmstrang
Faction

:
Neutral
face claim

:
Troian Bellisario
gif 2

:

Modig Fifth Year

Jason casually entered the classroom to see that other students have arrived before him. Letting out a smirk, he knew that any of the classes that were taught at Durmstrang were going to be good ones. He saw there had only been their other students who were in his house that had arrived, all the others came from other classes. Rolling his eyes the boy walked over to the front of the room taking a seat at one of the seats, as he decided to sit back.
5.7 - Slange Prefect - Registered Psychopath
credit goes to @chocoLATE at shadowplay!
Spoiler:

Alias

:
Sky
Posts

:
20
Blood Status

:
Halfblood
occupation

:
Slange Prefect
Sexual Orientation

:
Bisexual
school

:
Durmstrang
Faction

:
Death Eaters
face claim

:
Zayn Malik
gif 2

:

Slange Fifth Year


Similar topics
---
Permissions in this forum:
You
cannot
reply to topics in this forum