Switch user:
---
Apr. 2021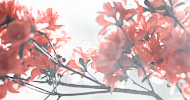 staff
Head Admin Xaria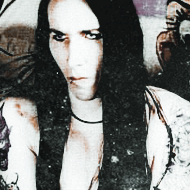 Head Admin Jules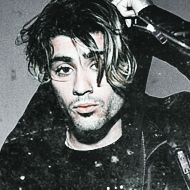 Admin Sky
Who is online?
In total there is
1
user online :: 0 Registered, 0 Hidden and 1 Guest
None
Most users ever online was
25
on Wed Aug 23, 2017 12:06 am
Credits
Site skin & graphics by Xaria. The Harry Potter franchise belongs to J.K. Rowling. All original characters belong to the respective user that made them along with their posts. No copyright infringement intended.
Antoni entered the Weaponry classroom with his nerves building up inside him. This had been his first lesson after he accepted the job as the Weaponry professor. Despite having his two kids already at Durmstrang and how they were thrilled to know that their father would be teaching. He had thought of a rather simple way of learning weaponry and knowing that this would be the second lesson due to them having a different professor before. He looked at the display case that was in the classroom and let out a small smirk it seemed simple to teach students how to use swords and spears. Grabbing his wand out of the back of his pocket, he put the lesson on the board before letting out a small smirk. Taking his position at the front of the classroom, Antoni waited for his students to arrive hoping that his first lesson would go over well.

Alias

:
Sky
Posts

:
9
Blood Status

:
Pureblood
occupation

:
Weaponry Professor
Sexual Orientation

:
Heterosexual
school

:
Durmstrang
Faction

:
Omega Pack/Order
face claim

:
Jake Gyllenhaal
gif 2

:

Durmstrang Professor

Jason entered the classroom and was happy that he was finally home. He disliked living at home because he had been around everything he hated. Jason saw the professor standing up front and then glancing at the board he smiled. The Slange enjoyed the learning about swords and curious to see if he could stab people. Then again Jason didn't want to get himself into Azkaban and decided that perhaps he would go and try to touch one of the swords. He walked over to the display case and let out a smile once he began to examine the swords, knowing that the professor was probably watching him.
5.7 - Slange Prefect - Registered Psychopath
credit goes to @chocoLATE at shadowplay!
Spoiler:

Alias

:
Sky
Posts

:
20
Blood Status

:
Halfblood
occupation

:
Slange Prefect
Sexual Orientation

:
Bisexual
school

:
Durmstrang
Faction

:
Death Eaters
face claim

:
Zayn Malik
gif 2

:

Slange Fifth Year

Ariana walked into the classroom surprised that there was a new professor, especially as the previous one wasn't there that long. What had happened to her? She took a seat and began to wait for instruction.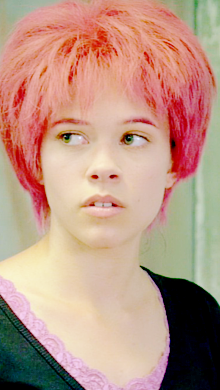 Alias

:
Xaria
Posts

:
25
Blood Status

:
Pureblood
occupation

:
student
Sexual Orientation

:
Bisexual
school

:
durmstrang
Faction

:
neutral
face claim

:
leonie berthonnaud
gif 2

:

Deceased

Entering class, Dalnim looked around. She didn't know anybody at all; how was she going to bear this class? She needed to befriend someone so she could at least have one person to hang out with here. Sighing, she took a seat in the back of the class already feeling like an outcast.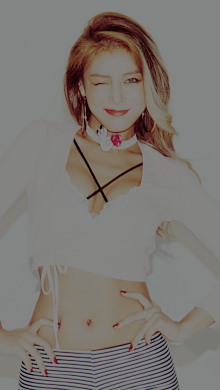 Alias

:
Xaria
Posts

:
31
Blood Status

:
Pureblood
occupation

:
student
Sexual Orientation

:
Homosexual
school

:
durmstrang
Faction

:
neutral
face claim

:
kim yubin
gif 2

:

Slange Sixth Year

Vlad walked into weaponry class. He really did not want to be there though he however hoped that they might be able to use the weapons on each other. He so wanted to bring someone to their knees. He leaned against the back of his chair after he took a seat.
Mackenzie timidly enteres the classroom and looked around. She hated fighting and this class encouraged fighting. She sighed and kept to a corner hoping no one would really notice her. She knew that wouldnt last long, especially with Vlad there
Guest

Finn entered the Weaponry classroom to see that there had been a different professor. Which confused him, because from what he knew the professor had been a girl. Then again for all he knew, the professor could be out. But he still didn't like the idea of this class because it had the possibility of him getting stabbed because students at Dumstrang had no mercy. Walking over to the back of the room the boy let out a sigh, as he leaned against the wall. Hoping that he wouldn't get killed in this class.
Guest

Nina was thrilled to be going to Weaponry because she loved any class that involved combat. Even though she was not quite fond of the last professor who taught there, but she was the type who was picky. She entered the classroom to see other students and let out a smirk as she saw the new professor was a sight for sore eyes. Nina hoped that he would make this class interesting, and maybe they could fight each other. Even though the school was all about the dark arts, despite finding it more effective to hurt someone with a weapon than a wand. She walked up to the professor letting out a small smile, "What is in store for today's lesson?"
5.7 - Modig Fifth Year - Warrior Queen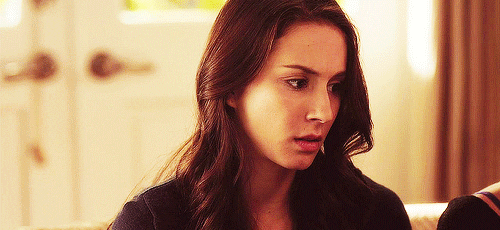 "She's got horns like the devil"

Alias

:
Sky
Posts

:
4
Blood Status

:
Pureblood
occupation

:
Student
Sexual Orientation

:
Heterosexual
school

:
Durmstrang
Faction

:
Neutral
face claim

:
Troian Bellisario
gif 2

:

Modig Fifth Year


Similar topics
---
Permissions in this forum:
You
cannot
reply to topics in this forum