Switch user:
---
Apr. 2021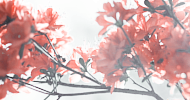 staff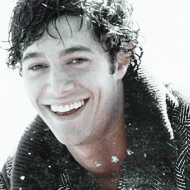 Head Admin Xaria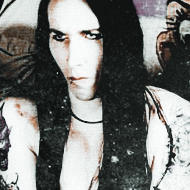 Head Admin Jules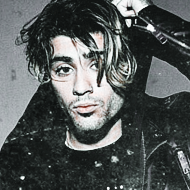 Admin Sky
Who is online?
In total there is
1
user online :: 0 Registered, 0 Hidden and 1 Guest :: 1 Bot
None
Most users ever online was
25
on Wed Aug 23, 2017 12:06 am
Credits
Site skin & graphics by Xaria. The Harry Potter franchise belongs to J.K. Rowling. All original characters belong to the respective user that made them along with their posts. No copyright infringement intended.
Name: Jenna Rae Bishop
Nicknames: ( if any )
Titles:
Date of Birth: April 30, 2004
Age: 16
Blood Status: Pureblood
Hometown: Cambridge, Wales
Current Home: Cambridge, Wales
Nationality: Welsh and English
School: Hogwarts
Sexual Orientation: Heterosexual
Wand: 11 inches, Apple, Dragon Heartstring
Hair Color: Dirty Blonde
Hair Style: Long and Straight
Eye Color: Brown
Body Type: Slim
Height: 5.5
Other Distinguishing Features: She has various scars from self-harm.
Clothing Style: Casual, varies.
Jenna could be described as someone who is rather quiet and tends to keep to herself. She hates socializing and tends to find more peace with being by herself, and reading. The girl is very smart and often described as someone who is wise beyond her years and is often picked on for being smart. Something that she tends to find it to be the one thing that makes her have any sort of joy which is when she is learning something new. Her outlook on the world is not good and something she often dreads to think about and tries her best to avoid contact with people, even though it's something she needs to stop. Jenna is rather depressed and her outlook on the world makes her feel that she doesn't seem to be needed much longer. Even though she knows that it's something that might need to be stopped.
Father's Name: Flynn Bishop
Age: 45
Blood Status/Species: Pureblood
Occupation: Hogwarts Professor
Status: Living
Mother's Name: Madeline Bishop
Age: 45
Blood Status/Species: Pureblood
Occupation: Healer
Status: Living
Siblings
Casey Bishop - 20
Isabella Bishop - 17
Jenna grew up as the youngest out of the three children born to Rodger and Katherine Bishop. All of the kids got equal attention but when she was younger Jenna got most of the attention. Once she got older the girl spent much of her time in her parents' study reading books on magic in hopes of being like them. Which was proven to her when the girl showed her first signs of magic at the age of four. Which impressed her parents, but was expected. The next couple years would be spent with the girl reading books that were of the old wizards and some old muggle scholars. Her older sister would often make fun of the girl for reading those books due to her not being one who got into books and all those things.
When she turned eleven, Jenna received her Hogwarts letter. The girl had been elated, and once she got to Hogwarts. It had been something that seemed to be like how she thought it would be. Classes came easy for Jenna who got stellar grades and it seemed like things had been going just has the girl had expected them to go. Her older sister was in her second year and her brother had been in his fourth year. The girl's older brother was the only person who would help her and try to make the experience the best he could for her.
Once he graduated in her fourth year, it left Jenna said. Which would be the time that the girl would go down the path, she often frowned upon which was being depressed. Spending much of her time alone, which she still before. Although once she got to Hogwarts she spent time with her brother's friends. It led to Jenna to spend much of her fifth year isolating herself from most of the student body, only coming in appearance for classes. It was up until halfway through the year, the girl over her Christmas break had managed to cut herself, starting with little until she got bigger ones. Her older sister had managed to tell her parents about it and once the school year let out, they began to send her to a psychiatrist. Something she would resent them for, despite it helping her a bit and when she got back to Hogwarts, her older brother who had been traveling managed to contact her.
Which was met with her sending him a not so nice OWL, and without anything the girl went back down the path. Doing everything in her power to ignore most of the other students, and hoping she can keep it up.
The Bishop family is a pureblood family that is not well known, but those who know them, know they are neutral. Not being the type to engage them in war. They were never in a set house and all were sorted into different, and some were placed into the same house. It was just your typical family aside from the magic. The money they had was average for the most part and
they are not purists, and don't care for power. They were just a family.

Alias

:
Sky
Posts

:
12
Blood Status

:
Pureblood
occupation

:
Student
Sexual Orientation

:
Heterosexual
school

:
Hogwarts
Faction

:
Neutral
face claim

:
Taissa Farmiga
gif 2

:

Ravenclaw Sixth Year


Alias

:
Sky
Posts

:
12
Blood Status

:
Pureblood
occupation

:
Student
Sexual Orientation

:
Heterosexual
school

:
Hogwarts
Faction

:
Neutral
face claim

:
Taissa Farmiga
gif 2

:

Ravenclaw Sixth Year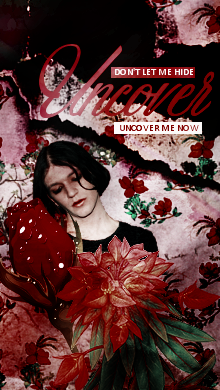 Alias

:
Xaria
Posts

:
63
Blood Status

:
Pureblood
occupation

:
student
Sexual Orientation

:
Pansexual
school

:
hogwarts
Faction

:
neutral
face claim

:
brian molko
gif 2

:

Slytherin Sixth Year


Similar topics
---
Permissions in this forum:
You
cannot
reply to topics in this forum