Switch user:
---
Apr. 2021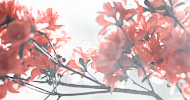 staff
Head Admin Xaria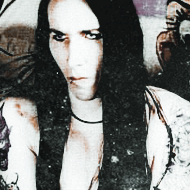 Head Admin Jules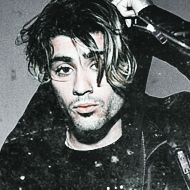 Admin Sky
Who is online?
In total there is
1
user online :: 0 Registered, 0 Hidden and 1 Guest
None
Most users ever online was
25
on Wed Aug 23, 2017 12:06 am
Credits
Site skin & graphics by Xaria. The Harry Potter franchise belongs to J.K. Rowling. All original characters belong to the respective user that made them along with their posts. No copyright infringement intended.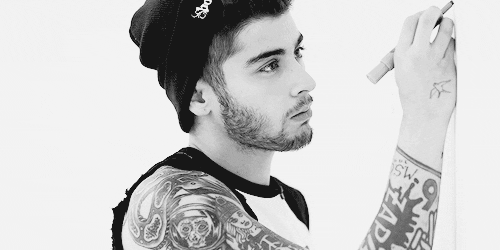 Name: Jason Sullivan Gray
Nicknames: ( if any )
Titles: Titles are for losers!
Date of Birth: 31st October 2004
Age: 16
Blood Status: Half-Blood
Hometown: Nottingham, England
Current Home: Nottingham or Durmstrang
Nationality: English, Norwegian, and Arabic
School: Durmstrang
Sexual Orientation: Bisexual
Wand: 7 inches, Cypress, Dragon Heartstring
Hair Color: Naturally Black, but tends to vary when he dyes it.
Hair Style: Short and shaved on the sides. It is rather messy.
Eye Color: Brown
Body Type: Skinny and Muscular
Height: 5.7
Other Distinguishing Features: He has several tattoos.
Clothing Style: Casual, it varies. He likes to wear a lot of dark colors.
Jason is the type of guy who is very dark and tends to enjoy making those around him miserable. He is often gloomy and doesn't like when people have happy endings. It all stems from how he was treated as a child, and he does everything in his power to make others pay for things they didn't do to him. He is very vengeful and despises his blood status, and is often described as the black sheep in his modern picture perfect family. Jason is very intelligent and calculating, and when it comes to those he bullies he often searches for their weaknesses, so one could call him a psychopath.
Father's Name: Ansel Robertro Gray
Age: 44
Blood Status/Species: Pureblood
Occupation: Unspeakable and Former Hufflepuff
Status: Living (wishes he was dead)
Mother's Name: Sasha Morrigan Gray (nee Blanchard)
Age: 43
Blood Status/Species: Muggleborn
Occupation: Magizologist and Former Gryffindor
Status: Living (wishes she was dead)
Siblings:
Garrett Ansel Gray - 22 - Living
Rachel Gray - 20 - Living
Theo Gray - 13 - Living
Children: N/A
Spouses/Partners: N/A
Pets: N/A
Other Key Members: He has grandparents, aunts, and uncles.
Jason from day one had been the black sheep of his family due to his mother having a not so good birth with him. So his siblings often blamed him for making things hard for him. Which meant most of his time was spent alone and doing things on his own, it led to him to hate his family, and the only sibling who showed compassion for him was his sister Rachel. His parents never cared for him and once his brother Theo was born, he was nothing to them. At the age of six, Jason displayed his first signs of magic and it still didn't catch the attention of his parents. The only person who cared was his sister Rachel. After his displayed signs of magic, his older sister had brought him into their parents' library where she gave him books on the wizarding world. Thus where Jason discovered the idea of Durmstrang.
When Jason was ten, he had his asked his father if he could attend Durmstrang. Much to his surprise, his father agreed and told him it would be best if got his education away from his family, so he wouldn't be too much of an embarrassment. A year later Jason received his admission into Durmstrang, which would be the first time he felt like he mattered. Leading down to Jason rather lover for the dark arts act, which happened in his second year where he experimented with some of it. The only person who knew about had been his older sister Rachel who he often sent letters too, who was attending Hogwarts. Who immediately scolded him and told him that it would only get him killed in the end.
Those words of advice never phased Jason who just ignored his older sister. For the next couple years, Jason would spend much of his time experimenting with the dark arts, and those classes had been his successful classes. His love for Dark Arts would often lead him to spend his free-time hexing his fellow students and sending them to the infirmary. Another thing it leads him to do that he would end up supporting the Death Eater movement. Jason didn't spend much time doing schoolwork and would often torture the younger students into doing his work, and would repay them with giving them some dark arts training, and those who would not accept he would simply make their life miserable. A tactic that he doesn't plan on changing anytime soon.
The Gray family have been around for only a couple centuries, and have done nothing spectacular. Even though some of them like to act like they're a huge big shot. Jason doesn't know much about his history, due to his parents not even paying mind to their son and only really told his siblings about their history. So most his history was found out from his older sister Rachel who told them that they were around for a couple centuries and that they had been purebloods. Only a few known were ever involved in the dark arts which are something that interests him greatly. Aside from him knowing that, Jason doesn't know much about his family nor does he care to know.

Alias

:
Sky
Posts

:
20
Blood Status

:
Halfblood
occupation

:
Slange Prefect
Sexual Orientation

:
Bisexual
school

:
Durmstrang
Faction

:
Death Eaters
face claim

:
Zayn Malik
gif 2

:

Slange Fifth Year


Alias

:
Sky
Posts

:
20
Blood Status

:
Halfblood
occupation

:
Slange Prefect
Sexual Orientation

:
Bisexual
school

:
Durmstrang
Faction

:
Death Eaters
face claim

:
Zayn Malik
gif 2

:

Slange Fifth Year


Similar topics
---
Permissions in this forum:
You
cannot
reply to topics in this forum