Switch user:
---
Apr. 2021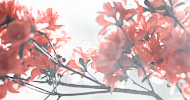 staff
Head Admin Xaria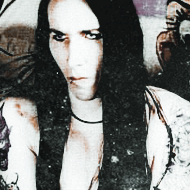 Head Admin Jules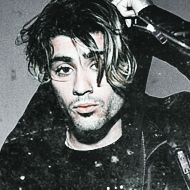 Admin Sky
Who is online?
In total there is
1
user online :: 0 Registered, 0 Hidden and 1 Guest
None
Most users ever online was
25
on Wed Aug 23, 2017 12:06 am
Credits
Site skin & graphics by Xaria. The Harry Potter franchise belongs to J.K. Rowling. All original characters belong to the respective user that made them along with their posts. No copyright infringement intended.
Khione had ventured outside the castle with Nereus to visit some of the village-folk and check on their crops; it was expected of them due to being the eldest children of the royal family, especially with Nereus being heir to the throne and Khione simply being the kingdom's young representative due to her sophistication and just being a wonderful example of royalty compared to a certain sister. She loved her people, she really did, but she sometimes wondered if she was as good of a princess that everyone says she was. It made no sense to worry about it, especially since she was out there getting to know her people more along with an opportunity to think of ways to help improve their quality of life for the kingdom's prosperity.

She and her brother were on there way back home to the castle ready to tell their parents of their observances and concerns brought up by the citizens. Briefly turning her head, Khione didn't pay to look at her surroundings only to hear a grunt as Nereus got shot by an arrow containing some sort of toxic substance that the merpeople had never encountered. 'Brother!" she screamed as she rushed over to Nereus who had collapsed onto the sand. She felt his body trying to figure out where he was shot until she came across a bleeding hole after the arrow had dissolved into the ocean after impaling him. "No! No, no, no!"

Khione began to tear up as Nereus' body quickly became stiff and cold as it slowly started to rise up. "Brother! I'm so sorry for letting you, our family, and our people down. I'm sorry..." She took a hold of the fresh corpse and quickly swam back to the castle holding onto it as blood from it began to pool onto her shoulder. Entering the castle, she called out for her siblings, "Artemis! Pandora!" With slight hesitance knowing her parents, she added, "Kosmas, if you're here! Please come down here!"
Last edited by Prinkipissa Khione on Sat Aug 26, 2017 12:56 pm; edited 1 time in total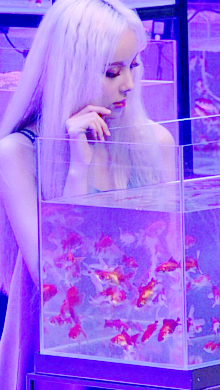 Alias

:
Xaria
Posts

:
17
Blood Status

:
Pureblood
occupation

:
mermaid princess
Sexual Orientation

:
Pansexual
school

:
n/a
Faction

:
her people
face claim

:
jung jinsoul
gif 2

:

Inactive

Pandora has just gotten comfortable in bed for a nap when she heard her and her siblings name shouted across the castle. Normally, she would have been very annoyed at being disturbed from her nap, but her sisters voice sounded serious. She made her way downstairs and gasped at what she saw "Ne-Nereus?" SHe said softly as she swam over "What happened to him?" She asked as she pushed some loose hair from her brothers eyes
Kosmas had been spending time with Artemis as usual; he was the closest to her of all of his half-siblings, mainly due to the fuss their father would make as his lack of silver hair had him stick out like a poor thumb. Hearing yelling from Khione, he turned to face his half-sister. "Arty, we should go down... Khione doesn't usually sound like this..." What could have happened for Khione to not be so perky to call her siblings? He found it particularly odd that she even mentioned his name as an acknowledgment of sorts.

Alias

:
Xaria
Posts

:
4
Blood Status

:
Unknown
occupation

:
n/a
Sexual Orientation

:
Bisexual
school

:
a school
Faction

:
his family
face claim

:
ben jelen
gif 2

:

Creature

Artemis sighed when she heard her older sister. She honestly didn't want to go see her though she was kind of surprised that her half brother was called for as well. She was with him and when he said that they should go she nodded and swam down with Kosmas to where her other siblings were already. She froze when she saw her brother Nereus he wasn't moving. Was he dead? No he couldn't be dead. The heir to their family dead this was not a good thing. She just bit her lip and did not move from her spot. She had no idea what to think.

Alias

:
Jules
Posts

:
3
Blood Status

:
Pureblood
occupation

:
mermaid princess
Sexual Orientation

:
Bisexual
school

:
N/A
Faction

:
Neutral
face claim

:
emilia clarke
gif 2

:

Mermaid Royalty

How the hell was she going to break the news? The fact that Nereus wasn't moving at all was particularly telling. "He's dead. Somebody killed him! I look away for one second, and there he was grunting to his death!" Khione was about to burst into tears which was a rare sight as she never showed her vulnerabilities often. "I don't know what killed him so quickly... I feel over to try to find an injury, and there was a gaping wound. I feel so guilty for not having been able to save brother..." She was at a point where she was speaking her thoughts; she was crushed. Nereus didn't do anything to deserve this. Why did it happen? "Where's mom and dad? I'd feel so terrible if they had to find out on their own."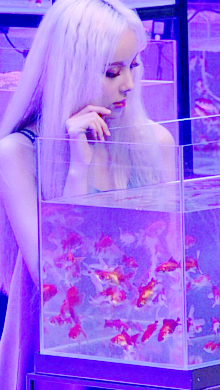 Alias

:
Xaria
Posts

:
17
Blood Status

:
Pureblood
occupation

:
mermaid princess
Sexual Orientation

:
Pansexual
school

:
n/a
Faction

:
her people
face claim

:
jung jinsoul
gif 2

:

Inactive

Kosmas listened to Khione with his eyes widening at the details. How could this have happened? Assassination was never much of a concept since their bloodline began ruling the seas under some sort of monarchy. "Do you think it'd be possible to find out who did it..?" he asked wondering if that could be possible. Nereus was the heir to the throne after all, so it would be a huge deal once the inhabitants of Atlantis and elsewhere hears of the news. "I don't know where they are. I haven't seen them. Arty or Pandora may have a clue."

Alias

:
Xaria
Posts

:
4
Blood Status

:
Unknown
occupation

:
n/a
Sexual Orientation

:
Bisexual
school

:
a school
Faction

:
his family
face claim

:
ben jelen
gif 2

:

Creature


Similar topics
---
Permissions in this forum:
You
cannot
reply to topics in this forum