Switch user:
---
Apr. 2021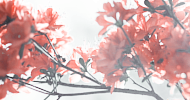 staff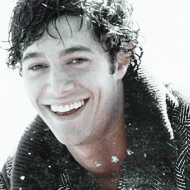 Head Admin Xaria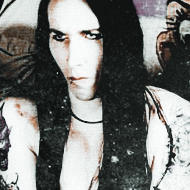 Head Admin Jules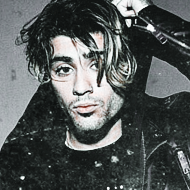 Admin Sky
Who is online?
In total there is
1
user online :: 0 Registered, 0 Hidden and 1 Guest :: 1 Bot
None
Most users ever online was
25
on Wed Aug 23, 2017 12:06 am
Credits
Site skin & graphics by Xaria. The Harry Potter franchise belongs to J.K. Rowling. All original characters belong to the respective user that made them along with their posts. No copyright infringement intended.
Name: Cherry Louise Darling
Nicknames: N/A
Age: Muggleborn
Blood Status: Hogwarts
Hometown: Overland Park, Kansas
Current Home: London, England
Nationality: American
School: Hogwarts; originally Ilvermorny
Sexual Orientation: Pansexual
Wand: Madrona, unicorn hair, 7 3/4", hard, swirly pattern, beachy tan color
Hair Color: Brunette
Hair Style: About shoulder-length
Eye Color: Hazel or brown
Body Type: Chubby, plus size
Height: 5'4
Other Distinguishing Features: N/A
Clothing Style: Flowy, comfortable clothing; florals
Likes: Reading, learning, cute animals, school, apples, book clubs, buying books, the smell of new books, astronomy
Dislikes: Divination, seeing others be harmed, her siblings (sometimes), her sister's various phases, more discovered through RP
Weaknesses: Hot people, a really good book, divination, more discovered through RP
Strengths: Passionate about her studies, her intelligence, most subjects, more discovered through rP
Positive Traits: Intelligent, helpful, caring, kind, optimistic
Negative Traits: Worries easily, anxious, cold (to people she doesn't like), more discovered through RP
Father's Name: George Darling
Age: 43
Blood Status/Species: Muggle
Occupation:
Status: Living
Mother's Name: Karen Darling (nee. Morningstar)
Age: 43
Blood Status/Species: Muggle
Occupation:
Status: Living
Siblings
Name: Clarissa Darling
Age: 13
Blood Status/Species: Muggle
Occupation: Student
Status: Living
Name: Kevin Darling
Age: 9
Blood Status/Species: Muggle
Occupation: Student
Status: Living
Name: Phillip Darling
Age: 5
Blood Status/Species: Muggle
Occupation: N/A
Status: Living
Children: N/A
Spouses/Partners:N/A
Pets: N/A
Other Key Members:
Aunt's Name: Helena Darling
Age: 46
Blood Status/Species: Muggle
Occupation: Tupperware consultant
Status: Living
As the eldest of four children, Cherry was always the most different out of all them. Not in a petty way such as grades in school, amount of friends, crushes, favorite food, etc. It was more to do with her aura in general if it could be called that; it was almost as though she was special in a way her siblings weren't. Some could consider her siblings to be quite ordinary; ordinary in the sense that they were quite like everyone else. It took her parents quite a while to figure out why she stood out from other relatives.
Around the age of 6, Cherry had began to display signs of having magic. Her parents were quite puzzled when it came to her little sister's hair suddenly turning blue or how a window ended up being upside down. Eventually, a group of people had visited the household to explain to them that Cherry just happened to be a witch. At first, her parents had thought this was all a huge joke, but it ended up making so much sense later on. When her brother, George was born, her family were struggling to adjust to having another member of the family along with making any arrangements necessary when it came to Cherry and whatever school she could end up going to due to having magic. A times, Cherry ended up babysitting her siblings due to being the oldest and because she seemed to have more responsibility than Clarissa. That had caused Cherry to become ticked off at her siblings here and there for not following even the simplest of directions.
When she was 11, Cherry had began attending Ilvermorny and was sorted into Horned Serpent. he spent her very early years at that school as her family decided to move to England to try to open up Cherry to more opportunities after learning about all that was in the wizarding world in the United Kingdom. They moved in with a relative who just happened to live in the London area. Cherry began attending Hogwarts in her third year and was sorted into Ravenclaw. With her aunt believing that Cherry is attending an all-girls boarding school for the past couple years, Cherry had begun to count down the days until graduation. If she finds herself with enough opportunities, maybe she could finally be able to hav some fun rather than be completely devoted to academics.
Cherry comes from what would be considered a typical nuclear family in Oklahoma. Most of her family (both sides) live in the mid-west and southern areas of the US although she has an aunt that lives in England where she and her immediate family are currently residing with.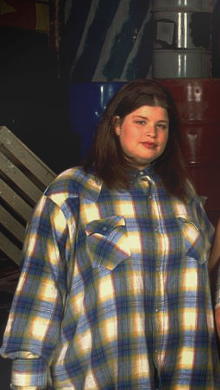 Alias

:
Xaria
Posts

:
95
Blood Status

:
Muggleborn
occupation

:
student
Sexual Orientation

:
Pansexual
school

:
hogwarts
Faction

:
neutral
face claim

:
lori beth denberg
gif 2

:

Ravenclaw Seventh Year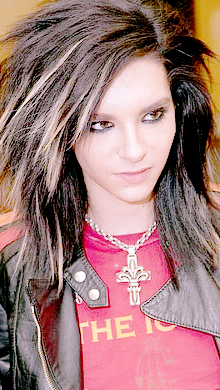 Alias

:
Xaria
Posts

:
117
Blood Status

:
Half-blood
occupation

:
student
Sexual Orientation

:
Homosexual
school

:
hogwarts
Faction

:
Neutral
face claim

:
bill kaulitz
gif 2

:

Slytherin Sixth Year


Similar topics
---
Permissions in this forum:
You
cannot
reply to topics in this forum