Switch user:
---
Apr. 2021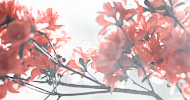 staff
Head Admin Xaria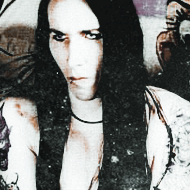 Head Admin Jules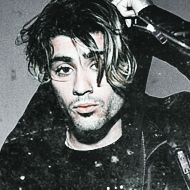 Admin Sky
Who is online?
In total there is
1
user online :: 0 Registered, 0 Hidden and 1 Guest :: 1 Bot
None
Most users ever online was
25
on Wed Aug 23, 2017 12:06 am
Credits
Site skin & graphics by Xaria. The Harry Potter franchise belongs to J.K. Rowling. All original characters belong to the respective user that made them along with their posts. No copyright infringement intended.
Finn had been somewhat relieved to back at Durmstrang even though the place often made him dread the fact that he went there. Since the world in his mind was not a good world and if he could do anything to change it he would. Leaving Finn to make his way down the lonely corridors which he found filled Durmstrang. Knowing very well many people did not exactly like him and Finn often had no care.

He had no time for friends nor did he desire to have friends either, despite what others believed he should be. Finn was his own person and the books were he felt happy and he wanted to find some place he could read the books. While he had over his shoulder a bag where he soon found a door and he wondered for a second.

How could he get in the room, and he soon looked and he soon saw a bench which was by the door and he went over and soon sat on the bench. Waiting for someone to find him and let him go into a room where he could read his books secretly.
Guest

Blake had been walking around the castle with idie and Dimitri when she saw on of the klok students. She frowned a bit as Dimitri was about to rip into the kid. She placed a hand on his chest to stop his attack "hold on. You guys go on. I'll catch up in a bit" at first her friends hesitsted before she let out a snarl like order "Did I stutter!? Go!" Then her friends did leave and Blake looked at the boy "why ya out here by yourself?" She asked sitting beside him. She pushed her hair out of her face and looked at him "youre in klok right? Not the most respected of houses. Your lucky I was here to stop mitri. Or your blood might be on the floor just for his sick amusement. Don't get me wrong, he's a good guy. But he's got a sick sense of humor"
Guest

Finn had his face in his book as he turned each page not at all paying attention to the surroundings around him as he soon wondered what the author was thinking as he read each book with a smirk on his face. Soon hearing footsteps coming and he heard a voice as he looked up and he saw someone coming towards him.

" I am reading in peace, since finding a place to read in this school is hard if you know what I mean. " sighed Finn. Then leaving Finn to sigh as he soon looked at the person and he said. " Yeah I am, and apparently it isn't. Believe me my parents didn't even care when I was sorted here since they praise my older brother more. " sighed Finn. Then looking Finn and he sighed.

" Doesn't surprise me, since everyone seemingly wants to rip into a kid reading I guess, well I guess thanks. Since I don't want my blood scattered on the ground, not like my parents would care, but I do care. So once again thanks. " sighed Finn. Looking at the girl he soon looked, and he said. " I guess if you say so, well my name is Finn. " said Finn with a shy smile.

Hoping perhaps this would end well.
Guest

---
Permissions in this forum:
You
cannot
reply to topics in this forum