Switch user:
---
Apr. 2021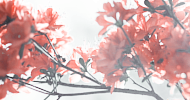 staff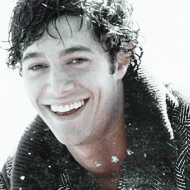 Head Admin Xaria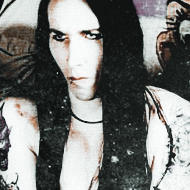 Head Admin Jules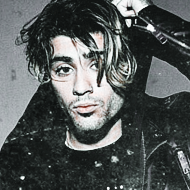 Admin Sky
Who is online?
In total there is
1
user online :: 0 Registered, 0 Hidden and 1 Guest
None
Most users ever online was
25
on Wed Aug 23, 2017 12:06 am
Credits
Site skin & graphics by Xaria. The Harry Potter franchise belongs to J.K. Rowling. All original characters belong to the respective user that made them along with their posts. No copyright infringement intended.
Name: James Sirius Potter
Nicknames: N/A
Titles: N/A
Date of Birth: January 8, 2004
Age: 16
Blood Status: Half-blood
Hometown: Somewhere in Britain
Current Home: Somewhere in Britain
Nationality: British
School: Hogwarts
Sexual Orientation: Pansexual
Wand: Birch, 9 3/4", salamander heartstring core
Hair Color: Brown
Hair Style: Short, messy
Eye Color: Brown
Body Type: Lean, muscular
Height: 5'11
Other Distinguishing Features: N/A
Clothing Style: Casual; lots of jeans, sweaters, darker hues, beanies
One could say he is quite a bit like both of his namesakes. He enjoys pranking people and causing even the slightest bit of trouble. Well, that was more accurate when he was younger. As his time in Hogwarts progressed, James had become more mellowed out and sick of whatever popularity he had just for being Harry Potter's eldest son. Though having developed a more introverted nature over the years, James always had an awkward timing when it came to butting into people's business. He cares greatly for his family and always feels a sense of responsibility towards his younger siblings and cousins due to being one of the oldest in his generation. James is rather independent though and feels rather comfortable about himself though he occasionally questions his confidence. He often enjoys spending his time outdoors finding it to be a relaxing change of atmosphere compared to crowded buildings, especially during a day of classes.
Father's Name: Harry Potter
Age: 40
Blood Status/Species: Half-blood
Occupation: Head of the Department of Law Enforcement
Status: Living
Mother's Name: Ginny Potter (nee. Weasley)
Age: 39
Blood Status/Species: Pureblood
Occupation: Sports Editor for the Prophet
Status: Living
Siblings
Brother's Name: Albus Potter
Age: 14
Blood Status/Species: Half-blood
Occupation: Hogwarts student
Status: Living
Sister's Name: Lily Potter
Age: 12
Blood Status/Species: half-blood
Occupation: Hogwarts student
Status: Living
Children: N/A
Spouses/Partners: N/A
Pets: N/A
Other Key Members: too many to list lol
Born as the eldest child of James and Ginny Potter, James had always felt pressure from the public to be like his father when he grew up. Such pressures became more apparent as his looks began to show more of his father's over the years. Life had always been rather easygoing despite those expectations, his brother, Albus, having to deal with the brunt of it all. Everything went on track as it should've for the eldest son of harry Potter. he was his heir. It was supposed to work that way. Wasn't it?
That question became clear to him when he found himself sorted into Gryffindor just like his parents showing the world he was on track to live up to whatever expectations society had set out to him. He had it all going for him. He was quite popular with his classmates. He was invited to virtually everything. A lot of people had crushes on him. he totally could've joined the quidditch team just like his parents. Life was good. Wasn't it? He increasingly found himself questioning who he was as a person realizing he only merely lived as a result of his father's legacy. How would he have been treated if his father wasn't the Boy-Who-Lived? How different would his life have been if his parents weren't so respected? Those questions only began to pierce through his heart when he began to understand why Albus felt the way he did towards their heritage. It became clear to him that he should set out to have a life of his own. An identity outside of being his father's son. But how? That was something he would have to figure out for himself.
(from the wikia)
Spoiler:

Potter is the surname of an old wizarding family. The Potters descended from a twelfth-century wizard named Linfred of Stinchcombe. They were once pure-bloods, but James Potter married Muggle-born witch Lily Evans, thus their son Harry James Potter was half-blood. The Potters have traditionally been sorted into Gryffindor House at Hogwarts School of Witchcraft and Wizardry;[4]they are also very wealthy, with a vault at Gringotts Wizarding Bank containing a great deal of gold.[5]

During the First and Second Wizarding Wars, the Potters supported the Order of the Phoenix and opposed Lord Voldemort and his Death Eaters. James and Lily Potter were both Order members who defied Voldemort three times and fought in the First Wizarding War. On 31 October, 1981 James and Lily's fourth encounter with Voldemort was their last. He murdered them as they attempted to protect their infant son, Harry. Harry survived and went on to be the leader of Dumbledore's Army. He played an important role in many battles of the Second Wizarding War and was the one to defeat Voldemort once and for all.

After the war Harry became an Auror and helped reform and revolutionise the Ministry of Magic.[6] At some point he married fellow Gryffindor and Dumbledore's Army member Ginevra Weasley. The couple had three children: James Sirius, Albus Severus, and Lily Luna Potter. All three of whom are named in honour of family, friends, and allies. In 2007 he was promoted to Head of the Auror Office at the record age of 26.[6] Harry is currently Head of the Department of Magical Law Enforcement and has been since 2019. He also has a Chocolate Frog Card in his honour.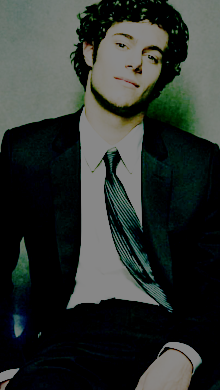 Alias

:
Xaria
Posts

:
226
Blood Status

:
Half-blood
occupation

:
student
Sexual Orientation

:
Pansexual
school

:
hogwarts
Faction

:
neutral
face claim

:
adam brody
gif 2

:

Slytherin Sixth Year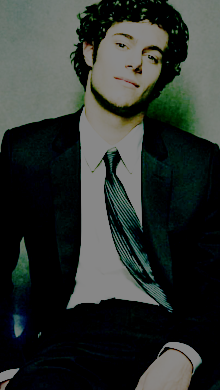 Alias

:
Xaria
Posts

:
226
Blood Status

:
Half-blood
occupation

:
student
Sexual Orientation

:
Pansexual
school

:
hogwarts
Faction

:
neutral
face claim

:
adam brody
gif 2

:

Slytherin Sixth Year


Similar topics
---
Permissions in this forum:
You
cannot
reply to topics in this forum