Switch user:
---
Apr. 2021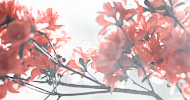 staff
Head Admin Xaria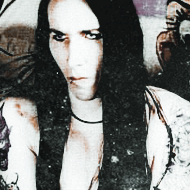 Head Admin Jules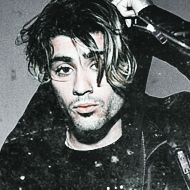 Admin Sky
Who is online?
In total there is
1
user online :: 0 Registered, 0 Hidden and 1 Guest
None
Most users ever online was
25
on Wed Aug 23, 2017 12:06 am
Credits
Site skin & graphics by Xaria. The Harry Potter franchise belongs to J.K. Rowling. All original characters belong to the respective user that made them along with their posts. No copyright infringement intended.
Freyja wore an expressionless mask, as well as her flower crown that she actually allowed into her uniform, and strolled the aisles of books, wondering where to start today. She had read nearly every book in the Library, apart from the ones about silly, trivial things; the magazine section to be specific. She hated that part, where female muggleborn or halfblood students would curl up and giggle over actors and musicians that they believed they were in love with and she would have to pack up her things and leave a place she deemed a sanctuary. Gods, she loathed this school and its prissy females. She threw her bag onto one of the tables at the very back of the library, the setting sun casting a golden light on the chair she claimed as her own and she happily curled up.

Freyja found herself reading a book on patronus' and animagus, stumbling upon a page where they can be the same or different and she read in wonder. She thought of what hers would be, her patronus already being a Falcon but before she could finish the page, the usual people who decided it would be fun to pick on her appeared before her. They went to grab her but she was too quick on her feet, casting a spell with just a whisper and robe tied them all up. "No touching me, or my books, do you understand? Or do you really want to be sitting in your own drool and piss for the rest of your life?" Freyja hissed threateningly, causing them to whimper in fear and nod frantically so she released them, watching them run out of the Library. She fell back into the chair, closing her eyes with a loud sigh and opened a single eye, peering at the bookcase near her. "You can come out now."
Dalnim wasn't necessarily one for the library. Sure, it was a rather decent place for studying the night before some huge quiz, but it wasn't necessarily a place she'd want to go to often. However, she felt as though going to the library would be quite a good idea; she lost the notes she had taken in one of her classes. It was probably a damn good thing that she knew the particular concept that was being taught or else she'd be totally screwed. Sighing, she entered the library as she took off the fedora that was on her head. She honestly couldn't help but think that Camille had an eye for fashion when it came to school uniforms.

She looked around and began to try go attempt to find a book related to the subject that she had been trying to learn in class earlier today. Suddenly hearing some sort of threat, Dalnim slightly peeked from the bookshelf she was looking through to see Freyja and a group of tied up people. The Charmant student watched as the group ran off unsure of what to think of what she just saw. She walked out after Freyja told her to and crossed her arms. "Do you realize how fucking pretentious you sound sometimes?" she wondered rolling her eyes. "Headmistress Voclain will be pissed at both you and those kids. Also, if you didn't assume shit about others because you hate this school so much, maybe people wouldn't be treating you this way. Think of it as karma."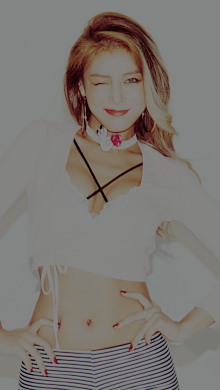 Alias

:
Xaria
Posts

:
31
Blood Status

:
Pureblood
occupation

:
student
Sexual Orientation

:
Homosexual
school

:
durmstrang
Faction

:
neutral
face claim

:
kim yubin
gif 2

:

Slange Sixth Year

Freyja watched as it was Dalnim coming out from behind the bookcase near her and her face was still, only an eyebrow quirking up ever so slightly as she spoke. "I don't exactly care how I sound, Song." She muttered, standing up from the armchair to collect a few books from the shelves. She then turned, glancing over her shoulder to Dalnim but only to then go back towards the books. "They treated me that way before I started complaining about this school. But whatever you say. You know better than I, correct?" She quipped, sensing that all Dalnim could really smell is the shit from Camille's ass. But then again, most people did in this school. It seemed they all had this odd fascination with the Headmistress; something Freyja couldn't exactly understand.
She tapped her fingers along a side of a bookshelf feeling as though the other had a huge superiority complex. "I can't help the fact that you most likely have a superiority complex and is insane to thinking a school that does corporal punishment is better than a school that tries to encourage pupils to flourish," Dalnim commented giving a shrug. "I have a solution. It's called bringing the damn issue up to Voclain. It's that simple! She'll probably do peer mediation and try to reason with both parties, but it's better than you getting all butthurt over the fact your parents wouldn't let you go to another school." If she had to be honest, she couldn't stand people who she felt as though talked from their ass. "You'll probably stop hating everybody here so much if you realized that not everyone is this weird stereotype that pictures students here as preps."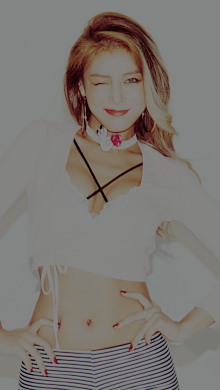 Alias

:
Xaria
Posts

:
31
Blood Status

:
Pureblood
occupation

:
student
Sexual Orientation

:
Homosexual
school

:
durmstrang
Faction

:
neutral
face claim

:
kim yubin
gif 2

:

Slange Sixth Year

---
Permissions in this forum:
You
cannot
reply to topics in this forum