Switch user:
---
Apr. 2021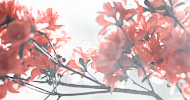 staff
Head Admin Xaria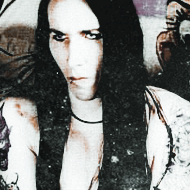 Head Admin Jules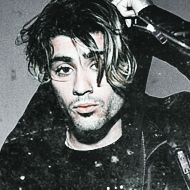 Admin Sky
Who is online?
In total there is
1
user online :: 0 Registered, 0 Hidden and 1 Guest
None
Most users ever online was
25
on Wed Aug 23, 2017 12:06 am
Credits
Site skin & graphics by Xaria. The Harry Potter franchise belongs to J.K. Rowling. All original characters belong to the respective user that made them along with their posts. No copyright infringement intended.
Athena couldt sleep. No matter what he did, his body would not go to rest. She tried sleeping potions, spells even counting sheep, an old muggle trick, but nothing worked. She groaned and got out of bed and began walking. Her brain was turned off, but her feet knew where to go. She ended up in the owlery and looked around. It was empty. Except for, of course, the owls.She held out her arm as a majestic black owl landed on it. It was her own owl, Aurora. Her bird was beautiful. Her feathers were jet black and she bright gold eyes with little specks of green in them. She was one of a kind and she loved her so. She petted her bird and she nibbled on her finger. She laughed and gave her a treat from her pocket. She smiled and watched as she took off into the dark night sky
Guest

To be frank, studies and assignments weren't his strong suit. Especially studies. The blonde would let out a sigh as he would decide to go for a walk, knowing that he hadn't done enough for the assignment due in a few days - or at least enough satisfactory for the day, anyway. Writers block, one could call it. Geez, when he had been invited to wizarding school, he hadn't expected the homework to be like this!

How he had ended up in the owlery? He had no clue. Josh had simply been walking, and walking, trying to calm himself before going back to bed. But it was there that he noticed that he had company, and he quirked a brow.

Should he approach her? Or no?
Guest

Athena was looking up at the night sky when she heard someone behind her. She turned to look and indeed saw a boy. She didnt know if she should approach him or not. And he seemed to be having the same dilemma. She gave him a soft smile and moved her hair out of her face "Hello." She said softly
Guest

"I'm sorry, am I interrupting something?"

The blonde nervously scratched his head when she noticed him first, but simply took a breath and allowed himself to compose himself.

"I'm just having trouble sleeping, ended up walking around and uh... Ended up here. Same for you, I would assume?"
Guest

Athena shook her ehad when he asked if she was interrupting then listened as he explained why he was there, "I guess me and you are the same then, I couldnt sleep. So here I am." She said giving him a soft smile, "You can sit. I dont bite." She said with a soft laugh
Guest

A chuckle escaped his lips as he nodded. "Yeah..." He spoke softly. "I suppose so. It's always a pain with testing coming up" He would admit as he walked over and sat at her side.

"Well, be warned. I might bite" He teased, shooting her a playful smile.
Guest

---
Permissions in this forum:
You
cannot
reply to topics in this forum