Switch user:
---
Apr. 2021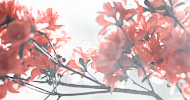 staff
Head Admin Xaria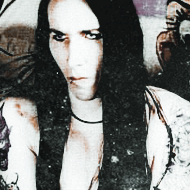 Head Admin Jules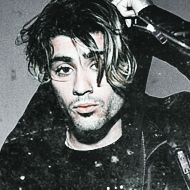 Admin Sky
Who is online?
In total there is
1
user online :: 0 Registered, 0 Hidden and 1 Guest
None
Most users ever online was
25
on Wed Aug 23, 2017 12:06 am
Credits
Site skin & graphics by Xaria. The Harry Potter franchise belongs to J.K. Rowling. All original characters belong to the respective user that made them along with their posts. No copyright infringement intended.
Kira enjoyed running in the morning, and usually tried to make her route something different each time. That morning, while the warn confines of her bed seemed like a good place to stay, she forced herself to get up. Tying her hair back, she left her house with nothing more than her wand. She walked down the road, and when she saw a worn trail that lead in to an area of sparse woods, she turned off and began to run.The cool air on her face, and the wind lapping over her ears gave her the chance to relax. Forgetting about problems and just turning her mind off. She decided that there was no need to dwell on her lack of sleep, she simply focused on the trail in front of her.That was until she heard a strange sound "hello?"
Guest

Felix decided he would sleep in the woods for a bit. He got up nice and early, that way he could sneak out undetected. He loved his self time after all. He was snoozing away, and it was so quiet too. He dozed off and started to snore, then he heard someone say something. Felix's eyes came open, he thought they heard him snoring. He was so off guard, he screamed because he wasn't wearing a robe or hat. "NO, DON'T COME OVER HERE! I NEED TIME! DON'T COME TOWARDS MY VOICE!" Felix panicked as he was picking up his robe and hat.
Alias

:
Justin
Posts

:
65
Blood Status

:
Unknown
Sexual Orientation

:
Heterosexual
face claim

:
ryosuke yamada
Ravenclaw Sixth Year

Kiras ears perked at the sound a voice. It was a male voice. She walked iward it and saw a boy scrambling forroves and a hat "were you snoring? That means you were sleeping. Why were you sleeping out here?" She asked, her bright blue eye sparkling in the morning sun
Guest

"DIDN'T YOU NOT HEAR WHAT I JUST SAID!? HOLY CRAP!" Felix covered the top of his head with his hand, and held his robe in front of his body. He stiffened a little bit, as to make sure nothing was seen. Luckily, he had his hat on his head, even if he wasn't exactly wearing it. He calmed down, despite the sun light, it wasn't much. The forest thinned it so only a few features were noticeable. "Just give me a second to put my robe on..." He threw it on, sliding one arm through one of the sleeves. He sighed, and he kept his other hand on his head, holding the hat on his head. "Yes, I was sleeping out here, and I was sleeping out here because here was a little more quiet in the mornings." Felix yawned, holding his free hand over his mouth.
Alias

:
Justin
Posts

:
65
Blood Status

:
Unknown
Sexual Orientation

:
Heterosexual
face claim

:
ryosuke yamada
Ravenclaw Sixth Year

Kira raised an eyebrow unfazed by his lack of robes. She was a werewolf. She was used to trasforming with her pack so she had seen plenty of unkothed boys before. When he was decent she chuckled at his words "that's why i run in the mornings. No one to get in my way. Well, usually" she said
Guest

Felix wasn't sure how he wanted to approach this conversation. "Yeah, people being around tends to put me on guard." Felix used his other free hand to try and grab his hat from a good angle, keeping his other hand on his head while holding said hat. "And yes, I am very unusual." Felix faced downward, and quickly put his hat on, keeping it between his head and her vision. He let out a sigh and put his other arm through his empty sleeve. "There we go, that's much better." Felix stretched his arms.
Alias

:
Justin
Posts

:
65
Blood Status

:
Unknown
Sexual Orientation

:
Heterosexual
face claim

:
ryosuke yamada
Ravenclaw Sixth Year

Kira smirked and pushed her falling hair out of her face before putting it in a high bun on top of her head. She snorted a bit as he said he was unnusual "Youre telling me." She held out a hand to him and gave him a wolfosh smile "Im Kira."
Guest

Her smile was a little unsettling to Felix, but a lady is a lady. He didn't show any nervousness, and reached out to her hand. "Felix Venox, at your service." He let go and bowed, trying to form some kind of dignity after that first bit. He whispered under his breath, and let out a sigh of relief. "We are going to forget that ever happened right?"
Alias

:
Justin
Posts

:
65
Blood Status

:
Unknown
Sexual Orientation

:
Heterosexual
face claim

:
ryosuke yamada
Ravenclaw Sixth Year

---
Permissions in this forum:
You
cannot
reply to topics in this forum