Switch user:
---
Apr. 2021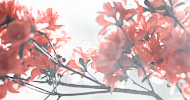 staff
Head Admin Xaria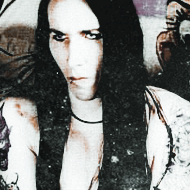 Head Admin Jules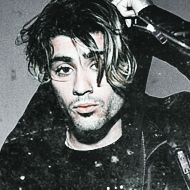 Admin Sky
Who is online?
In total there is
1
user online :: 0 Registered, 0 Hidden and 1 Guest
None
Most users ever online was
25
on Wed Aug 23, 2017 12:06 am
Credits
Site skin & graphics by Xaria. The Harry Potter franchise belongs to J.K. Rowling. All original characters belong to the respective user that made them along with their posts. No copyright infringement intended.
Skylar rushes into the club and earned glares from her boss. She was late... again. "Sorry!" She shouted as she ran to the back room to change. She put on a black bra and thong and a black mini leather skirt and combs boots that zipped up to her knee. She fluffed her hair before walking out on to the floor where guys flocked to her. She smiled politely to all of them and made her way to the bar where her friend Nikkei made her a shot of firewhiskey which skylar quickly downed "emily kept me running around all day today. I love that little girl, but she's gonna be the death of me." She loved her niece, but the little girl was always so hyper.
Guest

Hades was recruited for some fresh blood well some young blood and well he was just out back and they thought that he would be perfect so they offered him a job and seeing he needed money for cigarettes and a new broom he thought that he might give it a chance. So he was given an
Outfit
to wear for the night he and hit the floor to shadow and assist one of the more experienced strippers. Following them around and he watched what they were doing until he got distracted by one of the female strippers who was also his teacher. He walked over to her. "Hey Sky." He said with a slight smirk.
Skylar was chatting with Nikkei when she heard a voice say her name. Her actual name. She froze before turning and gasped at what she saw. "Hades. What are you doing here. And what are you wearing?" She bit her bottom lip as she eyed his outfit. It was kind of hot and definitely turning her on. She grabbed his hand and dragged him to the back "hades, why are you here?" She asked breathing heavily
Guest

Hades frowned slightly as he was pulled to the back crossing his arms against his chest he looked at the older woman. "Look I took a job to pay for some things I need. Also I am in a show in a half hour." He didn't feel like he should have to explain this to her as she obviously didn't need to work here but stayed on. He was wanting to become a professional Quidditch player but as seeing he had no sponsors yet he had to buy his supplies which got costly since his parents cut him off something about spending all his money on alcohol.
Skylar sighed and placed a hand on his shoulder "hades you are so young. Your still just a kid. You're too young for this job" she was mainly reminding herself of his age because his outfit was not helping. He was attractive. But he was her student. She then realized how revealing her outfit was and went to cover her chest a bit by crossing her arms over it
Guest

Hades looked her when she dared to call him just a kid. "Look it is not my fault that my birthday landed after September first. I am eighteen years old so I am legal and old enough to work here if I want." He said rather sharply he hated being called a kid. Honestly he was an adult he was just stuck in school since his birthday was on Halloween therefore he missed the owl for the previous year. He wanted this job and well needed the money he wasn't going to let anyone stand in his way.
Skylar groaned and sighed, "fine I can see you won't listen to reason. If you are gonna work here at least let the other workers know you are under my protection. That way they won't mess with you. And avoid some of the girls. They will eat you alive" she said looking into his eyes and lowering her arms "I care about you hades. I don't wanna see you get hurt"
Guest

---
Permissions in this forum:
You
cannot
reply to topics in this forum