Switch user:
---
Apr. 2021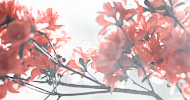 staff
Head Admin Xaria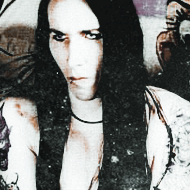 Head Admin Jules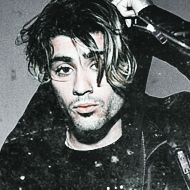 Admin Sky
Who is online?
In total there is
1
user online :: 0 Registered, 0 Hidden and 1 Guest
None
Most users ever online was
25
on Wed Aug 23, 2017 12:06 am
Credits
Site skin & graphics by Xaria. The Harry Potter franchise belongs to J.K. Rowling. All original characters belong to the respective user that made them along with their posts. No copyright infringement intended.
Athena sat in the common room coughing up a storm. She had someone caught a muggle cold from Vanessa Zabini. She groaned as she became cold and oulled her blanket tighter around her body. She hated being sick. It made her feel weak and lazy. Like she couldnt do anything. She groaned again when she heard someone approach her but she refused to open her eyes to see who it was.
Guest

Hades had gone to see a healer about getting some potions however the healer on shift thought they were for him so insisted that he got checked out finding nothing wrong they were not going to give him them. However he mentioned they were for one of his house mates and they decided since he was head boy they could trust him. So they handed him the potions that he asked for; Pepperup Potion and Cough potion. Walking to the Slytherin room carrying the thermos and vial. He frowned slightly as he noticed that Athena was wrapped in a blanket and still coughing. "Hey darling. I brought you some potions that should help get that cold out of you." He said as he went and sat beside her being thankful that somehow he was immune ti most colds though he had a nasty flu during the summer which he wasn't sure he would recover from.
Athena smiled and slowly opened her eyes at the sound of hades voice. She smiled as he handed her the potions "thanks love. Youre so sweet" she sat up and leaned her head against his arm before quickly pulling back and coughing again and then groaning "I hate being sick" she pouted and then looked at him "at least I have you here to help take care of me" she smiled softly and held his hand in hers. Normally she would have given him a kiss on the cheek. But not when she was sick.
Guest

Hades smiled slightly at her and wrapped an arm around her. "Better drink the cough potion while it is still hot." He said softly kissing her forehead gently. Honestly he was not afraid of getting sick. Holding her gently he handed her the thermos. The head boy was in an arranged marriage with the girl though he had to begin to develop feelings for her and well seeing her sick he pained him greatly. brushing her hair off of her forehead softly and gently. Showing her he didn't mind physical contact even if she was sick.
Athena nodded obediently just as she would if it were her father giving the order "yes sir" she then took the thermos and sipped the pption. She knew it upset hades when she acted like an obedient puppy. But it was how she was raised. It was hiw her grandmother had been with her grandfather. It was how she was wired. She then blushed and waited for the scolding to begin. She sighed and leaned into him.
Guest

Hades smirked slightly. "Carina what did I tell you about calling me sir?" He asked as he flicked her nose slightly he knew that it bugged her using her legal first name though he was usually just using it in a teasing manor. He really didn't like it when she called him sir so he would use her name in return. He held her close to her and moved the blanket so it was over both of them. Rubbing her shoulders slightly he wasn't really upset with her though he really did want her to just use his first name or love he wasn't one for titles and honestly he didn't think he deserved them anyways he couldn't get his drinking under control now and was frankly afraid of losing head boy though he should never started the drink and smoking it was too late now he was sucked in too deep to quit easily.
Athena frowned and glared at him when he used her first name. "Mine was an accident. Yours wasnt" she said locking eyes with him, light blue meeting dark brown. However, her anger soon faded as he was soon under the covers with her and rubbing her shoulders. A smile spread across her face and she kissed his cheek softly since he obviously didnt care about getting sick. She leaned into him and cuddled up close. She was actually happy she was in the arranged marriage with him. She had fallen for him. She looked up at him "did you drink today? How many cigarettes have you had?" Athena was trying to help him quit his bad habits


Guest


Similar topics
---
Permissions in this forum:
You
cannot
reply to topics in this forum