Switch user:
---
Apr. 2021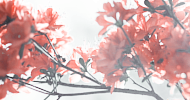 staff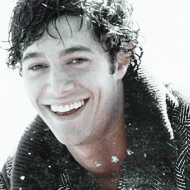 Head Admin Xaria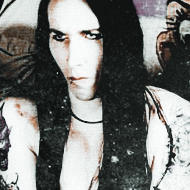 Head Admin Jules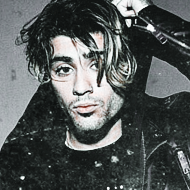 Admin Sky
Who is online?
In total there are
2
users online :: 0 Registered, 0 Hidden and 2 Guests
None
Most users ever online was
25
on Wed Aug 23, 2017 12:06 am
Credits
Site skin & graphics by Xaria. The Harry Potter franchise belongs to J.K. Rowling. All original characters belong to the respective user that made them along with their posts. No copyright infringement intended.
Stillness. Appearing from the shadows just outside of the Death Eater Headquarters Erik felt a stillness in the air. Electric, beautiful. He made sure everything was ready. It was the eve of his Marked one's Seventeenth. A daughter of sorts. He had been promised sixteen years with the girl and in return he had to give her to the dark lord on her 17th eve. He had done his best and abided by the rules given to almost a full extent.

Now he had to give up his prize. Something he wasn't entirely happy with but had no choice and needed to keep his agreement. He stood, his daughter of sorts by his side. She wasn't willing to do this but she was nothing to him but a piece of meat and an advantage. Something to continue his legacy.


He waited for his Lord to arrive and hissed at his daughter "You better please him." he said, running his hands over her body. "Let him do what he wants to you and this body." Erik told her, "He will fuck you and treat you like the whore you are." He hissed. Smirking as she silently shook underneath his touch, "Do not fear. Soon he will put his seed deep inside you and rip your little body apart when you give birth to his child." Still waiting for his acquaintance and Dark Lord to arrive. Oh he was going to enjoy knowing she suffered at the hands of a demon. Her body abused and ripped apart. He couldn't wait. Erik had been very blatant about describing what her new Master would do.

--------------

As much as she hoped otherwise Thana was about to turn 17, she dreaded the thought of it and Erik's wandering hands and statements weren't helping her.

She stood in the clearing, silent as he spoke and in a white dress. Something to represent purity or something he had just told her to wear it and had threatened pain if she didn't so unwillingly put it on. Her hair was half up half down, and beautifully done so there were beachy curls. She had bare minimum makeup on and her eyes were brought out by a little mascara.

Thana stood, she was honestly terrified. She had heard so much about the demon master she was going to go to. She hadn't met him before and was terrified. A demon. She was terrified, she wanted to just get out but that wasn't going to work. She was in too deep to try get anywhere. The pain however wasn't the only thing that scared her about meeting this man. What would he make her do? Erik had said that anything she had that had a hole in it this Demon would screw and that she would be attempted to be knocked up every night and she had to lay there and take it. Erik had been explicit in stating she wouldn't enjoy laying with this Demon for the rest of her life. It would hurt and burn and she would fear him in such a way she wouldn't dare say no to him. This was not what she wanted to look forward to on her seventeenth. But more then anything she was scared about the hours to come.
Guest

Ivan had got word that his prize was ready after getting dressed into a pair of jeans and a black button down shirt. He had put on a black blazer as well he wanted to look good for her however he didn't know that he would fall for her. After a few minutes he apparated to the meeting spot. Walking in the shadows until he was standing in front of his friend and the girl who soon will be his.

"Erik my friend it is good to see you again it has been too long." He said as he eyed the girl she was really beautiful and he couldn't wait to do his deepest desires with him. This girl this seventeen virgin girl would be his in just a little while longer he couldn't wait to take her as his own. "[#B90000]I am sure my friend has told you are to obey my every command?[/color]" He asked her wanting to hear it from her.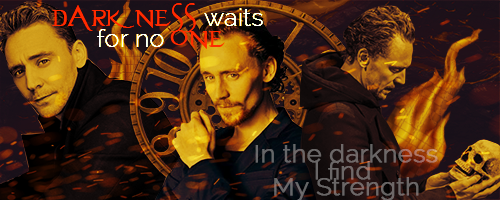 Erik smiled as he saw his friend " Indeed my Lord. " he answered , bowing slightly and watched as his attention was turned to the girl .

Thana looked down as the man apparated. She didn't dare look at his grotesque figure . Thana heard him speak to Erik before speaking to her and she nodded . " Yes ." She answered before being elbowed in the ribs . " Y-Yes my Lord." Thana corrected , looking up . Her hands were fidgeting with her dress. This felt more like a marriage ceremony over a birthday party. It wasn't nice to be a piece of property that one could simply hand over.

The Demon, Headmaster Ivan wasn't as ugly as she had feared but she knew there was a lot more to him then just what he appeared to be. Thana had heard rumour that he could create fire itself and was immune to the magic of most men. To look at this man she knew she was looking into the face of death and hell.

Guest

---
Permissions in this forum:
You
cannot
reply to topics in this forum