Switch user:
---
current time
Oct. 2020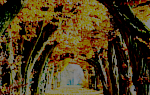 staff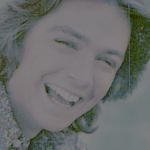 Admin Xaria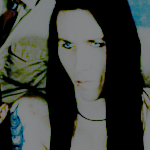 Admin Jules
Admin Violet
Credits
Site skin from Hitskin. Graphics by Xaria. The Harry Potter franchise belongs to J.K. Rowling. All original characters belong to the respective user that made them along with their posts. No copyright infringement intended.

Samara was in the mood for a nice time out and about on the streets of London. She had her spies helping her track down her family that somehow went into hiding with her brother's girlfriend.. well ex since she killed his ass happily. She didn't know how but she thinks they knew it was her and it didn't bother her but she thought it was funny they could escape her. She also found out her brother's girlfriend had a child from her brother.. Apparently it was twins and Samara couldn't wait to get her hands on them. It caused her to grin and as she was walking she collided into someone and instantly got angry.

"Are you fucking kidding me?! Watch where your going?!" Samara didn't care who it was. They should never bump into her unless she sees their papers.
Deimos didn't know where he was. Well, not entirely. He realised that a night's debrauchery had happened, and not long ago he had woken in a hotel with some muggle next to him wanting cash. With a head that felt as though it was stuffed with cotton wool and a throat that was drier than a pensioner's cooch, he didn't feel like handing her over anything. Also, muggles were scum and all that. He managed to hex her and walk away; assured that no one would believe a working girl.

When he got out onto the streets, he was hit solidly by a blinder of daylight. Staggering slightly, he made his way forward until something became recognisable and he could apparate without arousing suspicion.

But, then, he struck something solid. The woman was screeching at him. Through bloodshot, squinting eyes; he could make her out. Kind of. Instead of apologising though, he very slowly got a cigarette from his pocket, took it out, lit it with a match and took a deliberately long drag in.

"Fiesty." He said, simply, grinning, "I like it."
Death Eater





Alias

: Violet


Posts

: 39


Blood Status

: Pureblood


occupation

: Illicit dealer


Sexual Orientation

: Heterosexual


Faction

: Death Eaters


face claim

: Thomas Dekker



Samara gaped at him like he was fucking insane. Was he smoking?! Samara smiled sinisterly before ripping the cigarette out of his mouth and taking a drag before she threw it on the ground and stepped on it. She blew the smoke in his face. "Second hand smoking kills" Samara replied with fake kindness. "You could at least apologize but seeing as you smell like a sewer I know I won't be getting one" Samara added.
@Deimos Lestrange
He stood, lips slightly parted in bewilderment, as she took his cigarette.
"Uh."
Then, discreetly, he pulled out his jacket and sniffed slightly. The odour, to him, was pretty much average. Smokey. He'd had a shower before he came out the hotel, but wearing yesterday's clothes obviously did it.
"That was my last one..."
He uttered, with an edge of darkness to his tone that was quite uncharacteristic when talking to an attractive woman.
"Fine. I'm sorry, your majesty."
He fake bowed, then straightened with a grin.
"It's the clothes that are ripe. If you want me out of them, I wouldn't mind your help..."
His grin widened.
@Samara Dane
Death Eater





Alias

: Violet


Posts

: 39


Blood Status

: Pureblood


occupation

: Illicit dealer


Sexual Orientation

: Heterosexual


Faction

: Death Eaters


face claim

: Thomas Dekker



Samara couldn't help but smirk when it came to him saying how that was his last cigarette, she didn't care that she did that, hell Samara was the Queen of Mean and she'd stay that way. "And did you want an apology? Cause you weren't getting one from me unfortunately sweetheart" Samara replied. When he fake bowed she rolled her eyes a little but smirked. "Now was that so hard?" Samara teased.
She played with a piece of her dark hair and watched him before she walked around him in a circle slowly and seductively before she came face to face to him and leaned in so her lips touched his ear. "Oh I'd love to help sweet heart, but the question is can you keep up with me?" Samara pulled away and smirked sinisterly.
@Deimos Lestrange
He may be hungover, drained, needing a fix, denied his last cigarette; but this well-busted lady circling him like a gazelle had his motor running -
purring
. She was very sexy and he was nearing desperation to feel
something
other than the recurrent bleeting of the muggle streets. Of course her little show worked wonders for him. Her breath tickled his ear. He didn't want it to stop.
"I had no intention of slowing down,"
He murmured, moving closer just as she seemed to step away. Was she a muggle? A witch? Did it matter? No - it didn't matter.
"You're pretty forward,"
He commented, his tongue at the corner of his mouth as he looked down at her. If you're forward - you're willing. That's why he was bold enough to put his hand on her waist. Play a dangerous game and he was going to play it. It didn't matter if they were in the middle of merlin-knows-where.
@Samara Dane
Death Eater





Alias

: Violet


Posts

: 39


Blood Status

: Pureblood


occupation

: Illicit dealer


Sexual Orientation

: Heterosexual


Faction

: Death Eaters


face claim

: Thomas Dekker



Samara could see that he was definitely interested in what she was putting out, hell she may be a woman with a great body but she always knew how to use it when she wanted something. When he said he had no intention of slowing down she grinned. "Good because I don't like when people slow me down, too pure for that" Samara winked at him.
"Sweetheart I'm always like this, I love to play. Do you want to play?" Samara's red lips gave him a grin, she was a goddess when it came to playing. His hand went on her waist and she leaned in like she was going to kiss him but didn't let her lips touch his. "Want to play or are you too scared I might kill you? If you're human I just might when I'm done" Samara whispered seductively against the lips of his.
"By the way, Samara Dane at your service."
@Deimos Lestrange

---
Permissions in this forum:
You
cannot
reply to topics in this forum